In general, the term "compliance" is thought to be the overlooked devil that disables you from turning a blind eye over a pushy salesperson or forces you to do things, simply because they are on trend. However, in business, the term takes a rather serious tone as it is immediately associated with following rules and regulations.
Although it may appear as spoiling the fun, "compliance" is not evil here. Compliance ensures that a company does not fall victim to fraudulence and rogue spending as employees, suppliers and buyers, all work under agreed terms and conditions as stated in their contracts.
In-fact, this is vital in a procurement context for as much as a business makes earnings, procurement is pivotal in managing spend, dealing with suppliers and increasing profitability. Thus, procurement compliance is the amount of purchase or business expenditure that is acceptable based on an established set of company protocols, standards and guidelines. It's a norm that does more good than one would think.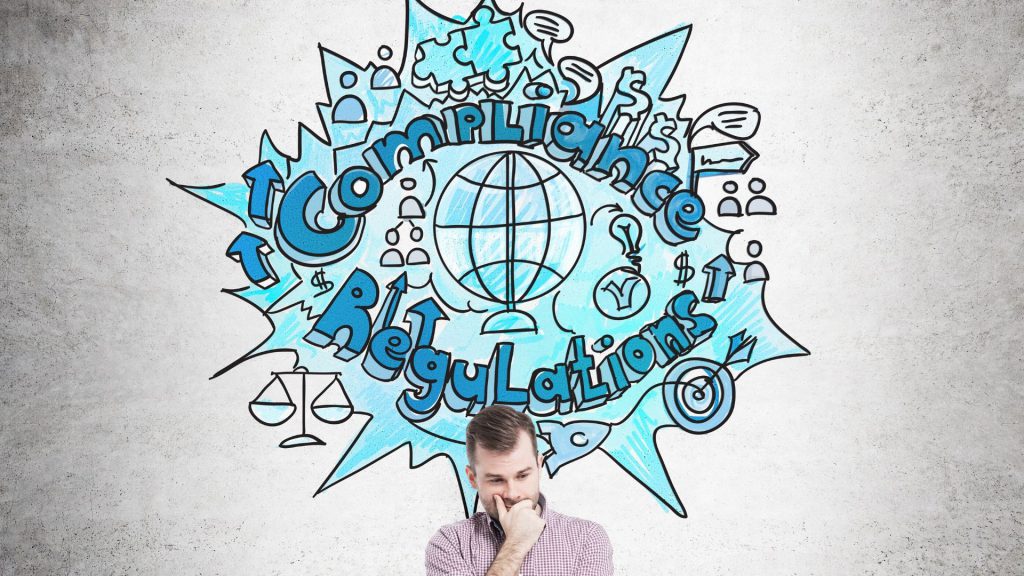 Why is procurement compliance essential?
Although compliance might be deemed " controlling", in business it holds the power to restrain the ignorant, avoidant, and fraudulent kinds of employees, who contribute to significant profit reductions in the company. Businesses should empower procurement compliance for five main reasons:
1. Control rogue spend and enhance spend visibility – Setting clear spending policies, practicing correct procedure for contract management, fostering a mindset of small purchases no longer remain small in the long run and identifying exploitation of office resources and privileges can be achieved through procurement compliance. In short, it can help track and seize unmanaged spending.
2. Reduce purchase costs – procurement compliance ensures that the company avails entitled discounts and offers from their suppliers. It can also provide the confidence of reliability and prevent circumstantial last-minute spending.
3. Increase stakeholder satisfaction – with compliance, employees are certain of their requirements or needs getting satisfied and in getting their quality expectations fulfilled. When employees' needs are satisfied, they work better.
4. Enable flexibility to meet changing stakeholder demands – compliance allows meeting anticipated demands that may change over time while cutting down purchase costs.
5. Increase procurement team efficiency – When the procurement process is planned and strictly regulated, it can promote fast purchase, increase saving and lessen confusions for procurement teams to work with ease.

How to improve procurement compliance?
Before making improvisations, first it is important to know where your company stands in its procurement compliance efforts. Based on the pyramid below (according to A. T. Kearney) and your current procurement practices, your company can be placed at one of the four levels. By increasing/establishing presence of all four points at each level, you may move up the pyramid, making improvisations. Remember, procurement compliance is a constant effort that involves planning, execution, evaluation and improvisation.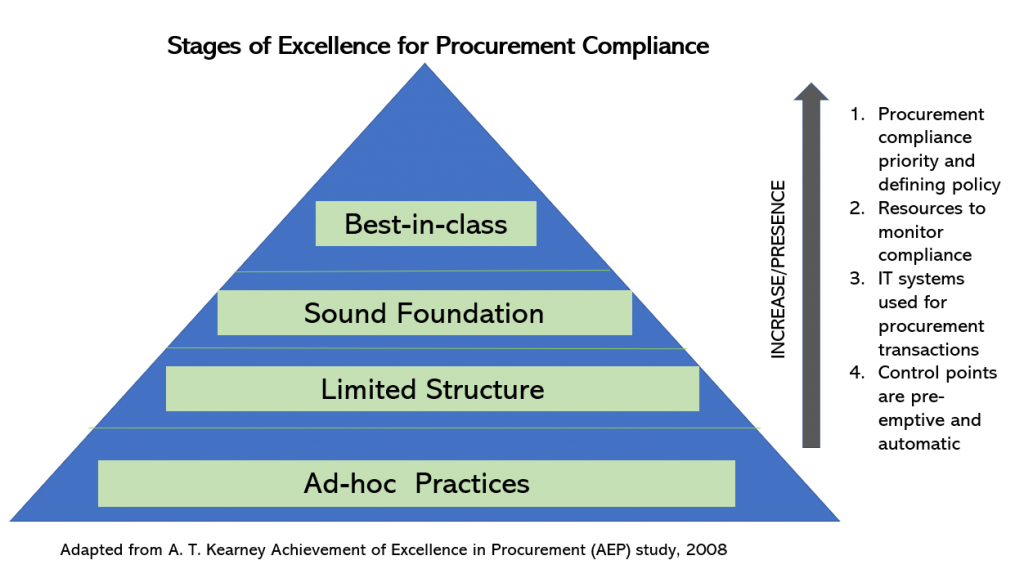 The next step to achieve or enhance procurement compliance, is to simply play detective to identify problems with your procurement. You can do this by assessing various aspects of the procurement process and adopt appropriate efforts to solve known issues and mysteries that are causing your procurement team's under-performance. Consider these seven factors for a solid procurement assessment:
1. Contract Compliance – The extent to which terms in the contract are met and contract compliance policies are clearly defined. Note, lower the contract compliance, more the wastage in procurement.
2. Spend Under Management – Percentage of expenditure controlled by the procurement team among the company's total expenses.
3. Supplier Check – Do you have an optimal number of suppliers? A small number of suppliers pose the risk of shortage and delays, while high numbers can lead to overspending and missing out on discounts and special deals. Thus, striking a balance here is crucial. Also, check supplier availability for last minute and large volume orders, as your preferred suppliers should be able to meet your company's changing demands.
4. Reduce Costs – The practice of spending and getting good prices through skilled negotiation.
5. Avoid Costs – Preventive strategies taken by the company to maximize savings. For example, maintain long term relations with a specific supplier to prevent added costs that may arise from switching suppliers.
6. Purchase Order (PO) Cycle Duration – Shorter the PO cycle, faster the items are acquired. If there is a tedious, slow manual process of approving and placing PO, enabling electronic signatures and reducing the number of interdepartmental approvals will make the process faster.
7. Matching Invoice to PO – Quick matching of POs to invoices and fast payment approvals by adopting digital P2P solutions. Digital P2P solutions can allow companies to avail early pay discounts and other added benefits such as advanced spend analysis and compliance measurement instruments for proper evaluation and accurate predictions.
Since there are several factors to consider and evaluate rigorously, procurement compliance might appear as a herculean task. However, through digitalising procurement, it can be easily achieved. Supplycart offers ADAM, your e-procurement solution that will help track the performance of procurement teams by providing spend visibility to control rogue spend and facilitate efficient handling of the entire procurement process that involves the factors mentioned above.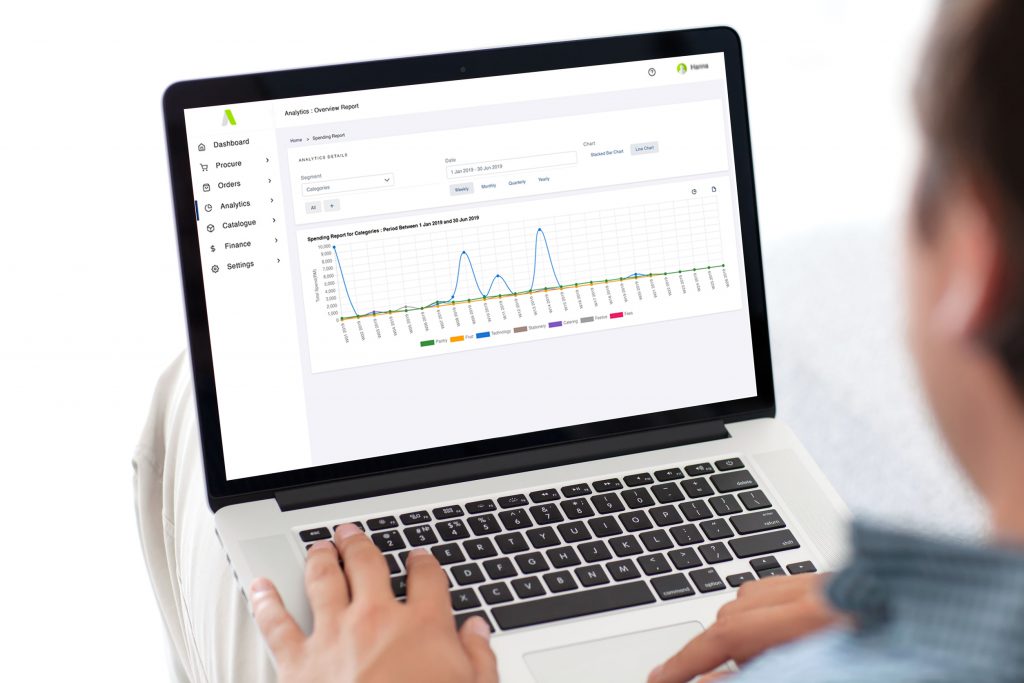 Technology, change, and digitalisation may not be to the likes of resistant, old-fashioned beings, but the chance to take home gains through digitalisation should catch anyone's attention. ADAM is designed to be user friendly and easy for your team to purchase while keeping compliance in place.
Here are some of ADAM's features that help procurement teams and users procure items they need while complying to procurement policies:
1. PO Feature – users have to key in PO number before proceeding with purchase, assisting for "No PO, no purchase" policies.
2. Approval Feature – check out immediately proceeds to approval process. ADAM allows setting up to 5 tiers of approval.
3. Quotation and e-Sourcing – easily create 3 quotations from different vendors or click to generate quotation from your cart.
4. Catalogue Feature – guided buying to ensure users buy from the right vendors at the right price.
5. Contract Pricing – keep track of contract pricing established with different vendors and have them reflect in your company's catalogue.
6. Analytics Feature – easily monitor your company's spend and consumption across different departments and branches.
With ADAM's features, you can manage all your suppliers, match invoice to PO, reduce and avoid costs from a single integrated platform that will set you in motion for profit-making.

---
Several businesses around the globe are gravitating towards digitalising their procurement, for better control over spend, entailing time and cost savings. Adopt ADAM for easy sourcing and procurement compliance.
Are you ready for digital transformation? Switch to procure smart with Supplycart.