The COVID-19 pandemic has affected the way employees worldwide work. With social distancing measures including working from home in place, businesses had to adapt to the new reality of working remotely.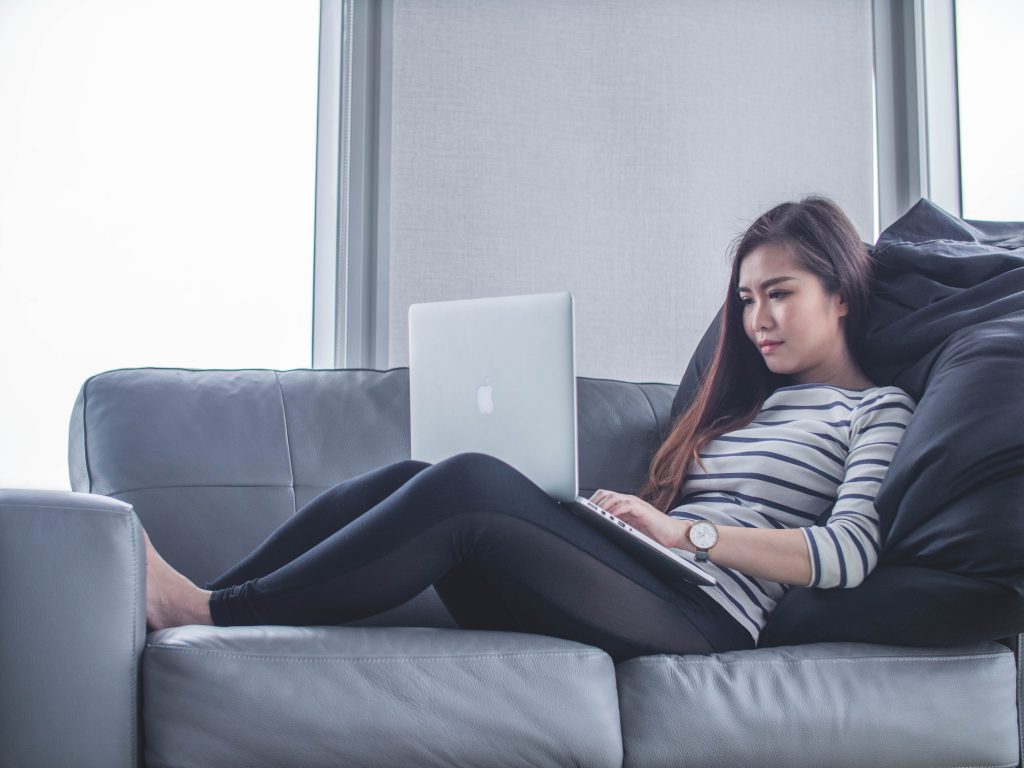 Working from home (WFH) prompted businesses to heavily rely on technology further underscoring the need for digitalisation across industries and departments, procurement teams included.

While these challenging times are a true test of your procurement team's agility, it's also an opportunity to explore improvements that can be implemented for long-term benefit.

With the virus disrupting the supply chain and hampering the global economy, its even more imperative now for procurement teams to take measures by playing their role in improving their business's bottom line.

Here's how procurement teams like yourself can respond to the current challenges this pandemic has presented and the lessons it can teach us.
#1 Making procurement accessible

WFH can spell trouble for procurement leaders who are using server-based procurement solutions. Accessing a server-based system while working remotely is an inconvenience that highlights the inefficiencies of manual procurement.

Ensuring the continuity of business processes requires server-based users to utilise stationary desktop computers to carry out their procurement operations.

With limited access to the office during this Restricted Movement Order (RMO) period, server-based procurement solutions prove to be a challenge to use. Here's where Procurement SaaS can be an option that's worth exploring. Through cloud-based solutions, users will have a dedicated procurement that's accessible anytime and anywhere without forgoing the functionality of a server-based procurement system.
#2 Now's the time to digitalise
If you still require your team members to physically pick up orders, schedule meetings to get order approvals and calling up vendors for quotations, then you could be facing some hiccups during the pandemic period with lockdowns and RMOs.

WFH has seen employees heavily utilising video conferencing tools for meetings and keeping in touch on professional matters through messaging applications. Clearly digitalising the way we communicate proves adopting technology has enabled work with improved convenience.

If digitalisation can be successfully applied to telecommunications, we can certainly take a few cues for other business areas like procurement. e-Procurement isn't something new and yet, a number of companies still result to manual methods stemming from legacy systems.

Most e-Procurement systems in the market digitalises the source-to-pay process and offer solution-driven features to make your procurement journey more efficient. Along with seamlessness, the risk of errors of manual procurement methods is minimised thus maintaining data integrity.
#3 Procurement's role in the business's bottom line

This pandemic has taken a toll on not only lives but also the global economy. Many non-essential businesses are forced to shut down during lockdown periods. In more severe cases, employees have been retrenched from their roles.

With a possible recession looming, C-suites and business owners worldwide are taking necessary measures in ensuring their business's bottom line improves.

A big factor in improving a company's bottom line lies in expenses. Here's where your role as a procurement leader is vital in driving the bottom line.

With direct material indispensable to how a business operates, re-assessing your non-direct expenditures can spark cost-reducing efforts. Consolidating purchases and contract pricing are a few options procurement teams can look into for cost-reduction measures.
#4 Vendor management can reduce cost

Staying with the theme of reducing cost, managing your vendors should be taken into consideration.

If you're a procurement leader, then you would agree that vendor management is a challenging aspect of your job scope. Here's where a master vendor eases your vendor management woes by consolidating your vendors and payments.

Having a single vendor to manage your existing or new vendors is not both time and cost-saving. With payments consolidated by the master vendor, your accounts payable (AP) activity will drastically decrease giving you more time to personally focus on what truly matters for your business.

You may be wondering how it can reduce cost. The answer is in tail-end spend. If your procurement KPI is to reduce tail-end expenses, then a master vendor is ideal for the task. By consolidating vendors, your existing tail-end suppliers will be reflected by one single master vendors thus eliminating a long tail-end.

Supplycart's vendor management capabilities have seen a global FMCGs save up to 7% by consolidating payments. Curious to know vendor management can be beneficial to your company? Email us at hello@adam-procure.com and we will assist you accordingly.
#5 Shifting your sourcing priorities
If there's a key takeaway from what this virus can teach us, it would be adaptability. Q1 business plans have certainly changed with new strategies to adapt to the current situation and a lot of businesses have leveraged on these challenging times in tweaking their offerings to address this pandemic.

Procurement teams like yourself aren't exempted in changing their strategies as well. Being flexible in reprioritising your sourcing needs for the health and safety of your employees should take precedence during this juncture.

One way to tackle this is to work closely with your Human Resources department in supporting the initiatives they have in an attempt to protect their employees from the fatal virus. The purchase of face masks, sanitisers and disinfectants shall thus be a sourcing priority that will contribute to the well-being of your employees including yourself.
---
Supplycart hopes everyone is staying safe during these testing times. Our services are still in operation from Monday – Friday from 9 am to 6 pm, Malaysian time.
We got you covered during this pandemic in the following categories:
1. Pantry
2. Fruit
3. Stationery
$. Water
5. Paper
6. Packed food delivery
7. Cleaning services
8. Hygiene essentials