Over the years, digital technology has given mankind the power to conquer the impossible. It continues to solve man's greatest challenges, making lives easier. In-fact several businesses thrive on these technological developments and many are gradually gravitating towards digital advancements for its advantages.
Discoveries, inventions and innovations always began with a question or a problem that eventually brought about revolutionary changes to our lives with a solution. E-procurement is one such solution that was found to transform the way you procure and tackle procurement inefficiencies and problems to maximise gains. So, if you are a business in this digital age looking to ease your sourcing process through an e-procurement system or technology, well done! That's a smart consideration.

As with anything new, it is natural to have a lot of questions and doubts while choosing the right one from a range of platforms out there. To adopt this procurement concept that is gaining popularity in the business circles, start by asking the right questions.
Since, making every penny count is fundamental to procurement, before jumping onto invest in an e-procurement system, examine your options with an established set of criteria and standards to fetch a top-notch platform that is of value for your money:

#1 User-friendly Interface
Getting your procurement team accommodated to an overly complex procurement platform will definitely cost you time, money and resources as employees will have to go through training and develop a sense of comfort in using it. It becomes even more big of a challenge if the team includes several aged employees, who are resistant or slow to adapt new technology. Therefore, if it is a difficult software to handle, better not consider it.
When the platform is easy-to-use, employees spend less time getting adjusted and make fast, error free purchases. Throughout the entire selection process, never forget that the whole point of adopting an e-procurement system is to increase your efficiency. You can judge the interface by attending a demo session or take up a free trial if any.
#2 System Security
When an e-procurement platform boasts a number of capabilities and handles a wealth of your information, it is important that the system's security is not compromised. Look for the procurement service provider's user security information. Particularly, check their terms and conditions, legitimacy and read the privacy, security and user rights clauses for any clarifications. They should guarantee that your company's data will be kept confidential and you must feel confident that you are in safe hands.
#3 Permission and Approvals Feature
To exert control over unnecessary purchases, supervise budget conformity and prevent exploitation of the team's power to procure, the system should have approval levels and access controls. These features will allow only specified users to make authorised purchases. This ensures your data is in the right hands and is safely used. Hence, a vital feature to look for.
#4 Spend Visibility Feature
Since procurement as a strategic function aims to forecast needs and minimise expenditure where possible, a spend analysis is crucial to make savings. Having spend analysis consolidated on your procurement system makes it easier to monitor purchases over time and plan accordingly for the future.
#5 Integration Option
Many companies use accounting softwares to better manage their transactions. Since procurement is a buying activity that involves making purchase orders (PO), getting quotations, pricing agreements, and making online payments, they deal with a lot of information that is of interest to the finance and accounting team. So, choose a system that can seamlessly combine with your existing finance/accounting software. This integration will help track all purchase related money matters in a single platform leading to easier, transparent and accurate data management.
#6 Meets Your Demands
A procurement system should be able to onboard your preferred suppliers to meet your needs, Additionally, if it provides a wide products and services database, identifying suppliers and requesting quotations becomes much easier from an integrated platform. Check whether the system provider's suppliers are certified and maintain quality to ensure you collaborate with trustable parties.
#7 Provides Customer Service & Regular Communication
A good brand never forgets its customers after purchase. Thus, the e-procurement software provider that you are looking at, should have channels to actively communicate with their clients. They should be able to offer support at times of technical issues, send updates to clients on new features and installments. A way to see their active communication would be to check their social media update frequency and their responsiveness to inquiry calls and emails from prospects.
#8 Well Recognised Brand
Despite the procurement system's impressive array of features and abilities, you may still feel apprehensive about taking the plunge. You may think "what if they are not able to deliver their promise?", "what if my money goes waste", "is this suitable for my organisation?" and more mind rattling questions.
It is perfectly normal for your mind to be clouded with doubts before making the final call. So, do some research on the e-procurement service provider's industry presence and recognition. Look for information on the platform provider's past and current customers, type of industries they work with, read client testimonials and online newspaper or magazine articles they are featured in. This should be able to build some trust and confidence in what you are about to invest in.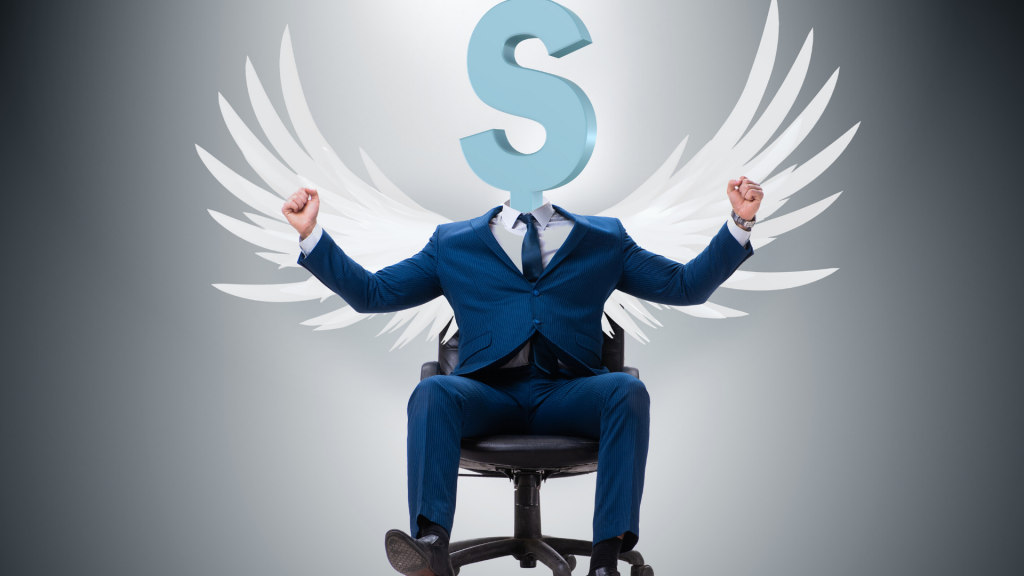 Ready to grab the perfect procurement system for your organisation?
Then, digitalise your procurement with ADAM. This e-procurement system hits every single point discussed above and should be in your "check out" list for what it has to offer:
1) The system is well categorised with clearly labelled sections and has simple arrangement of functions. The simple layout and easy-to-use interface do not demand for tech savvy users. You can experience stress free consumer-like shopping by setting up company catalogues on ADAM.
Want to see it or try it yourself? To book a demo with us follow our page for latest updates or sign up to start your free trial.

2) Supplycart takes the effort to ensure security and provide the best sourcing experience to its clients. Keeping customers' interest in mind and respecting their privacy, the terms and conditions, related security and privacy policies are all presented in detail for awareness on the company's website.
3) To support various organisation's interest to effectively control and supervise all purchasing activities, ADAM has

Approval Feature – you can set up to 5 tiers of approval for authorised purchases.
PO Feature – users must key in PO number before making purchases, supporting the "No PO, No Purchase" policies.

Catalogue Feature – for guided buying to ensure users buy from the right vendors at the right price.

Contract Pricing – to easily view contract details and pricing agreements with multiple suppliers.
These features help prevent rogue spend and exploitation of office resources by establishing procurement compliance.

4) Companies can gain spend visibility by collecting accurate and vital data on their purchases to forecast and plan spend through ADAM's

Spend Analytics Feature – users can observe spend across departments over time on different product categories. They can generate reports or charts of expenditure for better planning and maximise savings in the future.

5) ADAM can be integrated with finance and accounting softwares such as Xero, SAP (Open catalogue interface) and even custom integrations are possible. Book a consultation to learn more about the possibilities and process.

6) On ADAM, you can view and select from over 900 suppliers for over 30,000 products and services. Also, you can manage your vendors and make effective purchases using

Vendor Reliability Scores – constantly monitor vendor quality and performance.

Vetted Vendor Database – procure from a collection of suppliers who are certified and meet business standards.

E-sourcing feature – compare prices from various suppliers on a single window.

Vendor Management – onboard your existing vendors, manage vendor registration, and payments with multiple suppliers on a single platform.
Proper vendor management increases savings and helps meet your demands even at times of crisis.
7) Supplycart values its clients and continuously strives to provide effective solutions to tackle problems with your procurement. Therefore, for any assistance contact the customer support team. Supplycart regularly communicates with clients and shares updates through social media channels such as Facebook and Linkedin. So, don't forget to visit our page!
8) ADAM helps more than 1, 600 companies to procure efficiently. The solutions are offered to a variety of brands and labels of all sizes. Grab, Loreal, Unilever, and Evolution Wellness are some brands to name a few among many. See what they have to say about ADAM here. Supplycart has also been featured in 'The Edge Malaysia', 'The Star: the people's paper' and other online news platforms.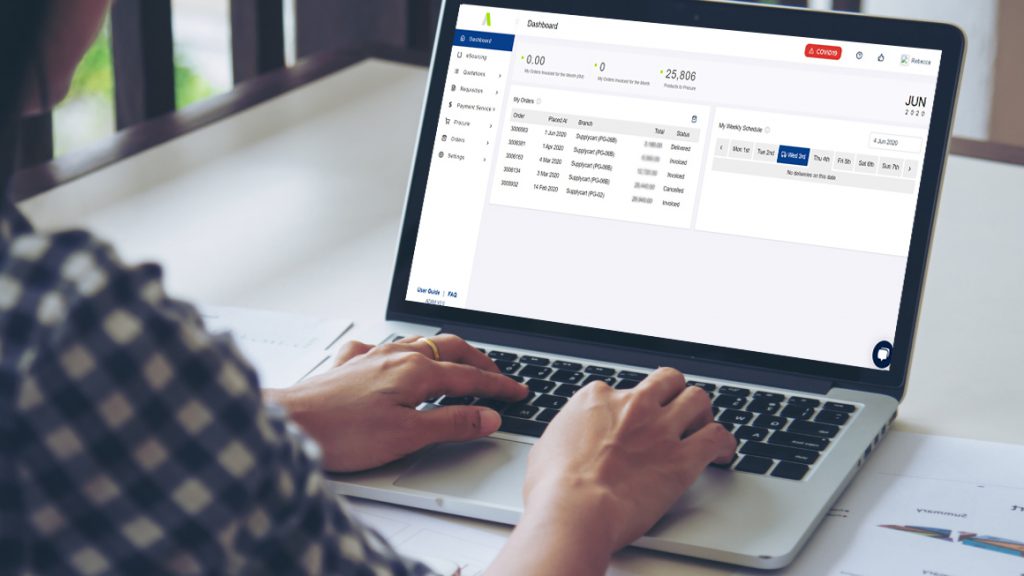 Switching to e-procurement is a good move, but requires careful consideration of its suitability to your business and identifying the right software provider. Hopefully, the points discussed make the selection process easier for deciding on the right system for you.

---
Digitalise your procurement with Supplycart. Adopt ADAM, the ultimate e-procurement solution for business benefits.