At first glance, the procurement process appears to be a simple, straightforward procedure. Some people think that the procurement process only includes identifying the needed goods, receiving the order and pay.
Procurement processes, however, just like all key business functions, is a multi-staged, layered process. Each of the stages must be well-managed in order to meet procurement objectives, which involve getting the best value for money in all procurement activities. Since the process is extensive and involves many factors, it is easily misunderstood by many managers in the company.
How can a simple process look so complicated? Read on and we hope that you will gain a better understanding of the stages in procurement processes and also the differences between manual and digital procurement. 
What Is a Procurement Process?
Before we get to the differences between traditional and digital procurement, let us explore more on procurement processes. The procurement process is the key to your company's financial effectiveness. It helps us to pay the right price for the right goods and services, minimises delivery time, identifies potential issues and roadblocks, and also allows you to choose the best partners to work with your business.
Unfortunately, there are no one-size-fits-all procurement processes. It is completely dependent on the size and type of company. In order to suit the complex environment, you need a systematic process. Regardless of the uniqueness, every company's procurement process involves three main components. By understanding them, it helps you to keep the procurement management process transparent, fair and efficient. These three components include-
People
The number of people that are involved in the procurement process can vary according to the size of a company. For example, there are only a few procurement personnel in a small company whereas a team of procurement personnel may be involved in every stage, initiating or authorising the procurement process in a larger company. Besides that, the number of people involved is directly proportional to the risk and value of the purchase. For instance, it would require less approval and assistance to order new office equipment than to renovate a company's building. This is because for high value or important procurements such as renovation, requires the approval of a higher management order.
Process
Your company's procurement process should be well designed and organised in order for it to work effectively. The processes include reviewing products, ordering, delivery and payment. A disorganised procurement can result in delayed major purchases, vendors may not get paid in time- affecting the supplier-distributor relationship. Thus, it is vital for your company's departments to follow the process properly to ensure there is no manipulation or corruption at any stage.
Paperwork  
Record keeping is crucial at every phase of the procurement process for referencing and auditing reasons. Although many companies are using procurement software to streamline their processes now, paperwork refers to all process documentation. It includes all documents relevant to the pre-tendering, tendering and contract administration phases.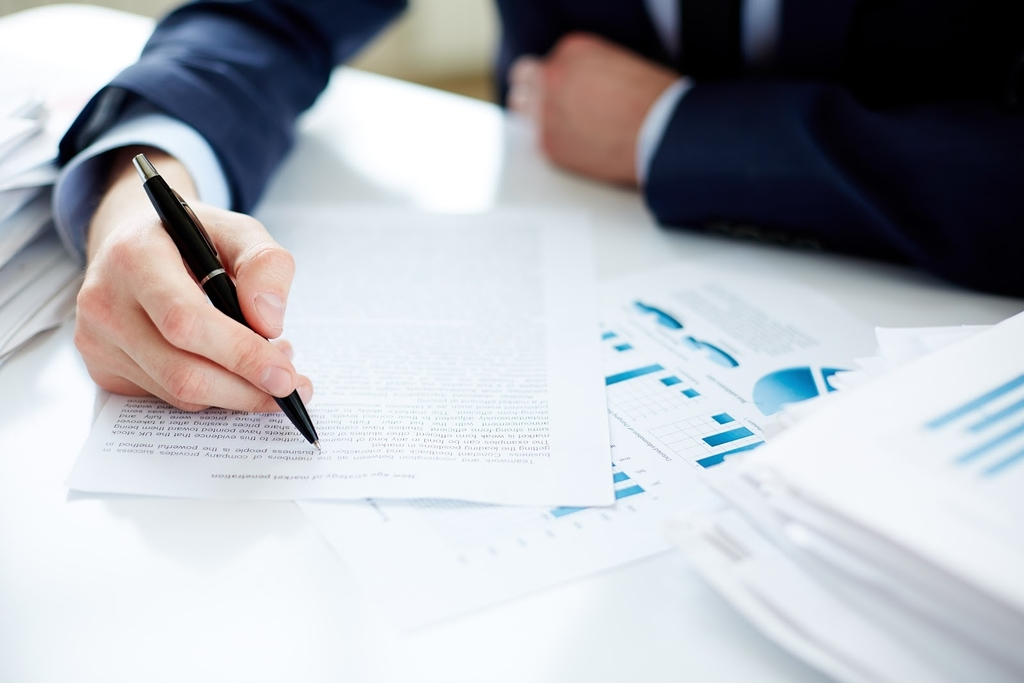 What Does a Traditional Procurement Process Look Like?
Since late 2015, procurement has gone through significant changes. It evolved from a tactical function to a digitalised, strategic process. In the traditional way of procurement, the work was handled manually, relying heavily on Excel sheets, paperwork, as well as emails and phone calls to engage with the supplier.
Papers are printed out by several parties and filed away for the needs of a particular functional team and used for approval purposes. This kind of approach is both time-consuming and costly where it is more prone to errors and loss of paperwork. Thus, running procurement in a traditional way is like travelling on a horse cart in 2021.
The objective of this traditional approach was simply to acquire the right amount of goods and services at the right price and time. If we look at procurement only as a short-term purchasing mechanism rather than an essential component of business operations, we may possibly overlook the value of what a strategic approach can offer. Manual procurement undermines the operations and financial performance potential of an organisation, working on small and repetitive tasks that failed to generate savings or profit. These tasks could be anything from approvals, writing RFxs contracts, negotiations and discussions of bids.
If you are facing the issue that we mentioned above, it is time for you to move the procurement processes to a single, digital platform. Know why? Because it streamlines and speeds up all source-to-pay activities, creating opportunities to generate more value and savings. Switching to e-Procurement might just have your people and the environment thanking you. Thus, we have listed the differences between traditional and digital procurement for you to have a better picture of how e-Procurement works.
Comparison Between Traditional and Digital Procurement
Finding Vendors:
In traditional procurement, the procurement activity may include searching for various vendor catalogues and further inquiry or negotiation may take place. This  may also involve the search for the suppliers over multiple phone calls, and it is typically focused on in-person communication or done manually
With digital procurement, you are able to compare hundreds of online catalogues of different suppliers easily at the same time via laptop or smartphone. You can also communicate seamlessly with the supplier to confirm the availability and quantity of the product where the purchase order activity is made immediately.


Purchase Requisitions:
In traditional procurement, you have to submit a paper requisition with the correct descriptions of item numbers and their prices in order for the transaction to take place effectively. Depending on when the purchase gets approved, the process can take 3 days or even more.
Instead of spending time waiting for purchase requisitions to get approved, digital procurement allows purchase requisitions to be created and approved in the system (under specific pre-set conditions), making it less time-consuming. It only takes less than 1 day to complete the process. 


Purchase Orders:
In traditional procurement, purchase orders are created and approved manually. Then, they are sent to the vendor through fax or mail.
E-Procurement solutions allow you to quickly create purchase orders, approved by the team and sent to the vendors digitally in a short time. The vendors can then confirm the order immediately.


Order Tracking:
Once the order is confirmed, in traditional procurement, you need to contact the suppliers through telephones or emails to track the status of the order.
In e-Procurement, you can easily track your order online through the order tracking and management system.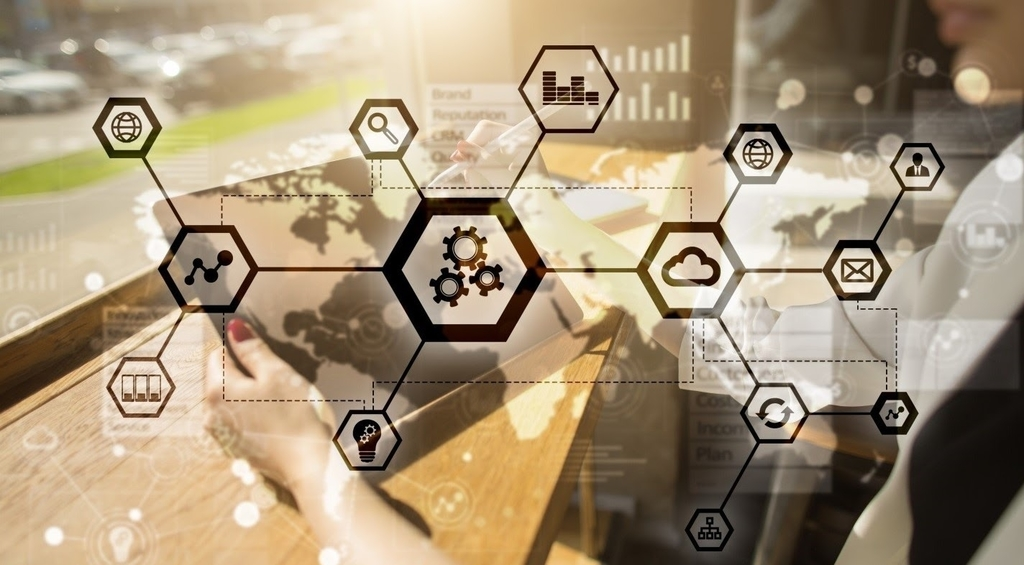 Top Five Benefits to Digitalise Your Procurement Process
Since the pandemic, businesses are transforming and adapting to the technological world. So, it is time for you to consider an e-Procurement system that will allow you to get more done in less time.
Here are the top five benefits to move to an e-Procurement system.
Increased Transaction Speed 
Switching to an e-Procurement saves you time. "How?", you asked? Well, your company transactions can now be done much more easily because they are no longer restricted by working hours or even require human intervention. For example, requisition approvals are automatically converted to purchase orders and submitted to the relevant suppliers with purchase-to-pay automation. Then, once the order has been marked as received, the invoice can be immediately sent to accounts payable, enabling you to pay the vendor without having to wait for the manual process to complete. Thus, the time taken to process an order is significantly reduced. 
Reduced Costs
Electronically conducting your procurement reduces your company spending too. E-Procurement helps you to eliminate repeat orders, taking advantage of bulk discounts, and avoiding the costs associated with paper-based systems. For example, the more you purchase from the same vendor, the more you save on a unit cost basis since there are normally quantity vendors. It also saves you the cost of stamps to mail your paperwork with e-Procurement. 
Eliminating Paperwork
Have you ever tried finding a new space to store all that paperwork? Now with e-Procurement, all documents can be saved and stored electronically where you and your people can find them easily. This does not only simplify the process of finding older tenders but also removes the need for additional space. 
Broader Supplier Options  
Have you ever tried finding a new space to store all that paperwork? Now with e-Procurement, all documents can be saved and stored electronically where you and your people can find them easily. This does not only simplify the process of finding older tenders but also removes the need for additional space. 
Standardising which Leads to Efficiency
We know that it can be challenging for every department to conform to your company procurement standards. But with ADAM, compliance to standards and policy is improved as you and your people can quickly locate goods and services from preferred vendors and avoid maverick purchases. Moreover, since many vendors have switched to e-catalogues, they are more likely to build more standardised offerings for you to compare offers from different catalogues and vendors.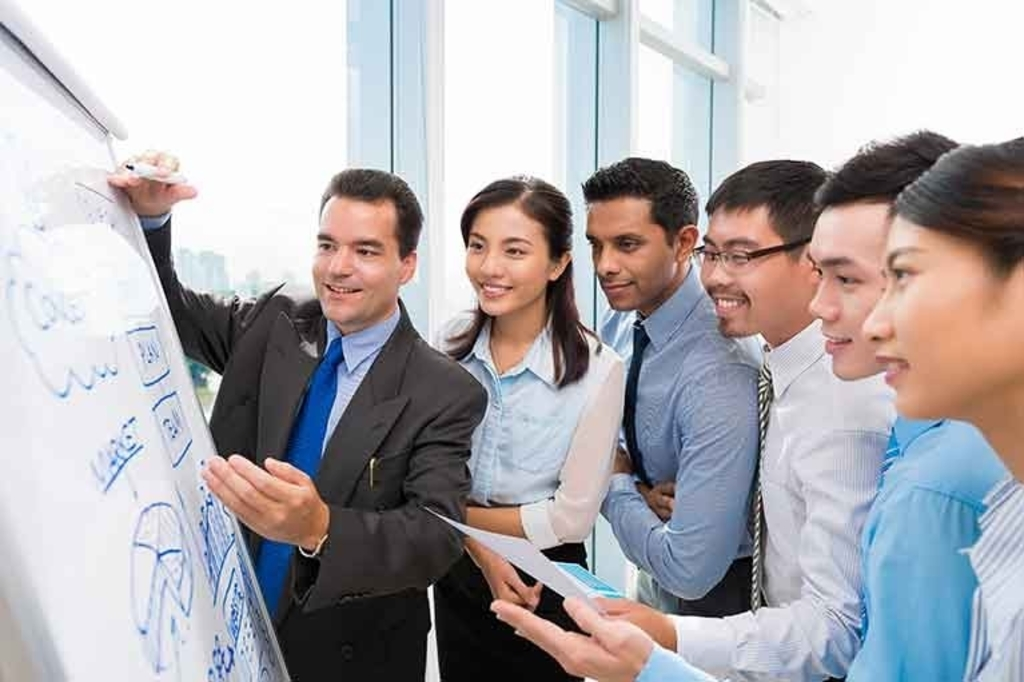 3 Ways to Evaluate A Good Procurement Process/Performance  
Now that you know why more and more businesses are adopting an e-Procurement system, you might find it difficult to measure the effectiveness of your procurement process. Fret not, we have listed down the ways to evaluate a good procurement process.
Procurement Cycle Time
"Procurement cycle time", refers to the time taken from placing a requisition to receiving the goods. Getting rid of the long cycle times associated with procuring goods and services is a good way to help you save money on procurement. Did you know that the time taken to receive an ordered product can be greatly shortened by automating your procurement process with vendors? This means you can receive goods needed for key projects sooner and also help increase efficiency. 
Cost Savings  
Cost savings remains a fundamental, vital metric to measure the effectiveness of the procurement function. We know that the cost incurred on each invoice and purchase order varies from one company to another. However, a recent APQC survey shows that an organisation that uses manual methods would have higher processing costs when compared to others that use an automated procurement system like ADAM. So, we are ready to help you to reduce cost in relation to procurement. 
Vendor Performance   
We all know the vendor is a key external party that has a direct effect on procurement performance. Vendor performance management here refers to the monitoring and analyzing the reliability, quality and performance of your company's vendors. Monitoring vendors will help your business increase productivity and profits, lower stock levels and inventory costs, and increase customer satisfaction (both internal and external). There are some common vendor performance metrics your company should pay attention to like delivery lead time, communication time lags and pricing competitiveness.
Digitalisation In Procurement
Digital procurement, also known as e-Procurement, is transforming B2B procurement by automating the buying process and assisting businesses and vendors in delivering better outcomes. The implementation of e-Procurement software has reduced the cost of each step in the procurement cycle while increasing efficiency.
The global nature of procurement was clearly displayed when the Covid-19 outbreak in the whole world. The entire world was thrown into chaos when the lockdown was implemented. But with ADAM, you are able to create a dynamic procurement management process that provides you with a tactical advantage. In the time of Covid-19, we would like to be with you to overcome all these challenges in procurement. 
Want to know more about e-Procurement and how to respond to the challenges this pandemic has presented? Find more information about this here.
FAQ
What is procurement?
Procurement is the process of sourcing, selecting and acquiring the goods and services a company requires from the vendor through direct purchase, competitive bidding or tendering process to fulfil its business objectives.

What are the 7 stages of procurement?
Step 1 – Identify goods or services needed 
Step 2 – Identify potential vendors and select the most qualified
Step 3 – Submit purchase requisition
Step 4 – Issue purchase order to the selected vendor
Step 5 – Receive invoice and order 
Step 6 – Pay for goods or services
Step 7 – Record for audit

What is the procurement process flow?
The procurement process flow is a skeletal structure that describes how purchasing and procurement take place or is done within a company Generally, the procurement process flow includes the above 7 stages.

What is the procurement life cycle?
The procurement cycle defines the step-by-step process for determining a company's need to acquire a product or contract.