Goods Received Feature
One of the common questions finance and procurement teams ask after a purchase is, "Have our purchases arrived yet?" followed by a, "Should I make the payment now?"
If you relate to this struggle, this feature is meant for you and your team.
Goods Received (GR) is a feature on ADAM where payments are temporarily withheld. This ensures that the transaction between vendors and customers have been successfully fulfilled before the payment is released to the seller.
The GR module is automatically activated once the "Received Items" button is clicked. Once clicked, both vendors and the finance and or procurement teams will be notified that goods have been received in an acceptable condition, and payment can be released promptly.
Here is how it works:
After you've made your purchases via ADAM, your order dashboard should look like this. An orange alert sign and the status should show "delivering".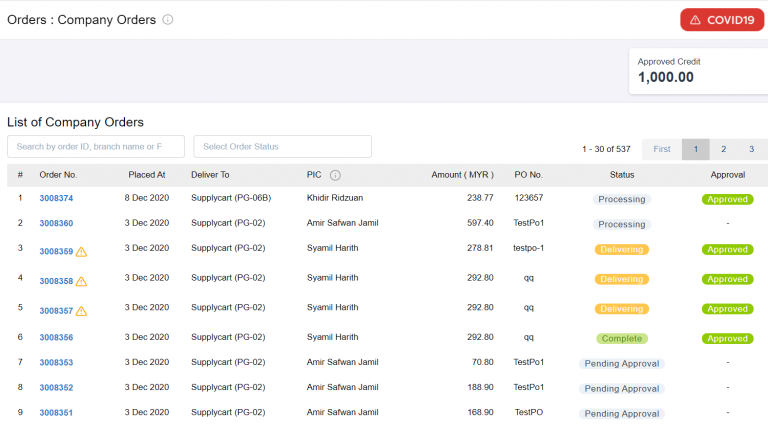 Once your item arrives, you can head back to ADAM and click on your order number and hit the "Received Items" button to confirm your goods received and the status will be changed to "Complete".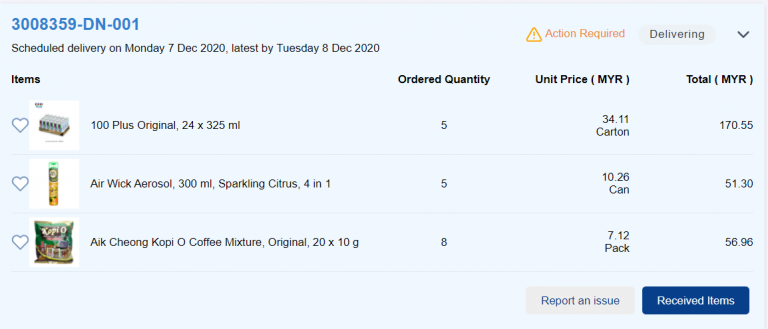 Before you click on the "Received Items" button, please do ensure that:
You have received all the item you purchased through this order
You have received the correct size, colour and/or variation you ordered
Item is NOT damaged
Item is working as per intended
Item is as per claimed by the seller (from product picture and/or product description)
Do be informed that once you click on the "Received Items" button, you are confirming that your purchased goods are in a good condition and you will not be able to undo the process. If you have issues with your order, please contact our customer service at hello@supplycart.my or you may WhatsApp us at +6010-2330210.
Settings Update-Purchase Requisition Feature
We also understand that some different companies have different procurement policies. Some companies have requires to have their specific vendors, some ask for the price of the requested items and some don't ask for anything. They just want to know the items requested by the team.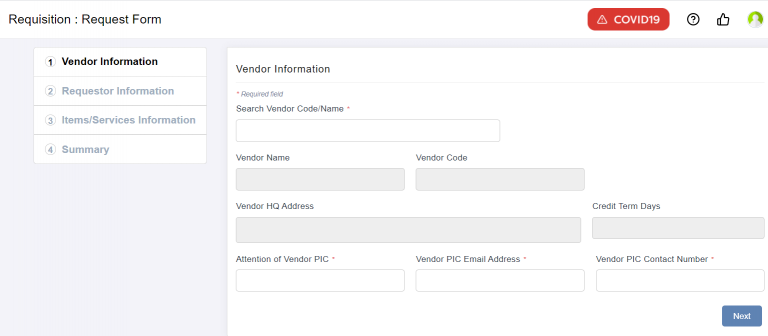 This is why our latest feature update also allows you to change your Purchase Requisition (PR) settings according to your own company's adjustments and policy. You may turn them on and off according to what your company would find most helpful.

Settings Update-Removal of Warning Pop-up
Do you realise that every time you attempt to change a setting, you would receive a warning notification saying, "Are you sure you want to proceed with the changes?". It is good that it warns you in the case that you make any changes wrongly. However, at times, it can be annoying when you are trying to make 10changes to the setting, and the warning pops up 10times.
With our newly updated features, you can now quickly change your settings without the warning pop up again. By removing the warning feature, we are helping you to increase efficiency by reducing the time need to close the warning window every time.