If this pandemic dictated social distancing is stopping you from celebrating and making memories, you are certainly under the delusion that partying is no longer possible. But guess what, no one has to give up on their special days. Now, you can simply enjoy life as it is and make celebrations exuberant with what technology offers. Just be glad that you are part of this 21st century, where anything and everything is made possible.
Particularly, celebrations in the workplace can be an absolute delight. Celebrations being an excellent mood booster, they bring fantastic colour and glitter to the office cubicles that are more often filled with nothing but the usual way of doing things and caffeine. If you are sitting in solitude, wondering if you are likely to experience this anytime soon. The answer is most likely a no. But what if you could recreate the same feel?
With numerous occasions such as birthdays, farewells, work anniversaries and festivals queuing up, you can celebrate them with your office buddies right from home. Here's how:

1. Zoom Party
Host a virtual party on Zoom for birthdays, farewells and work anniversaries. This popular video conferencing tool can be used to bring your co-workers from any part of this world to you on your special day. For a birthday and farewell party, you can try creating a picture or video collage of all those unforgettable moments shared together and screen them.

On similar lines, the Supplycart family did a goodbye notes sharing session on Zoom for a beloved employee. Where, each of them wrote a short farewell note on paper and displayed it on their screens. This way everyone got to see what all of their peers had to say and this sweet moment was captured by a screen shot. This is an idea to try. Additionally, you can even have your rooms decorated, play some peppy music, to sing and dance along together. A way to have a quick, cost-friendly yet memorable celebration.

2. Virtual Potluck
Since adorning new clothes and having a feast with peers, friends and family are an integral part of most festivals like Hari Raya, Deepavali, Chinese New Year and Christmas, similar to the Zoom party concept, you can host a potluck over skype or any group video call application to see how your peers are celebrating the day.

You can show and talk about the food that each of you have prepared, exchange recipes and convey wishes to each other. This would also be a good time to make toasts and give short speeches.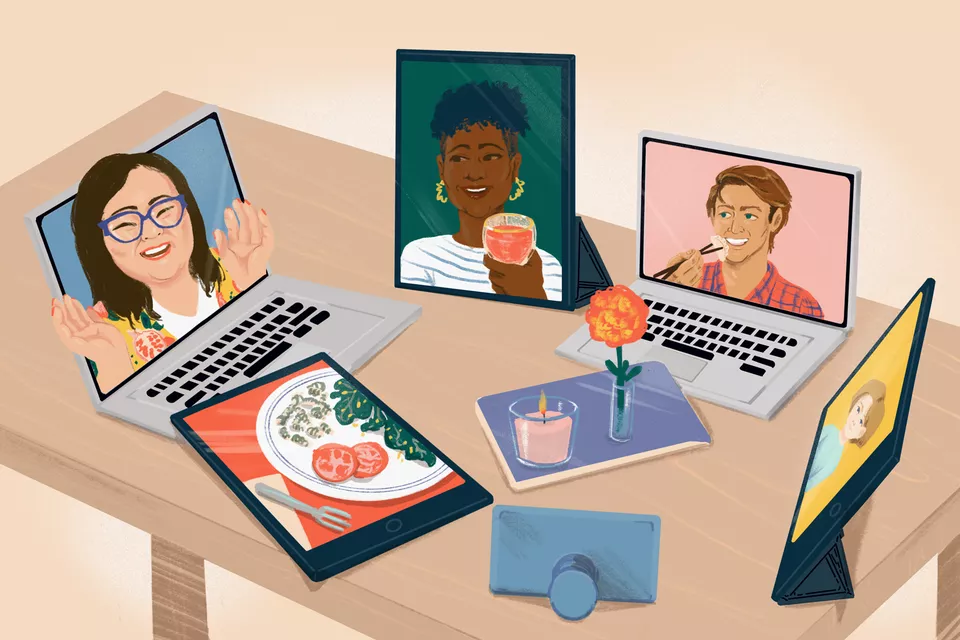 3. Organise a Game Night
Remote employees can have fun together by playing games such as "Dumb Charades" and "Pictionary" over a video call. To trigger your competitive spirit, you can team up and challenge each other on these games. "The Game of the Ending Letter" is also a fun play to explore, putting your singing abilities to test.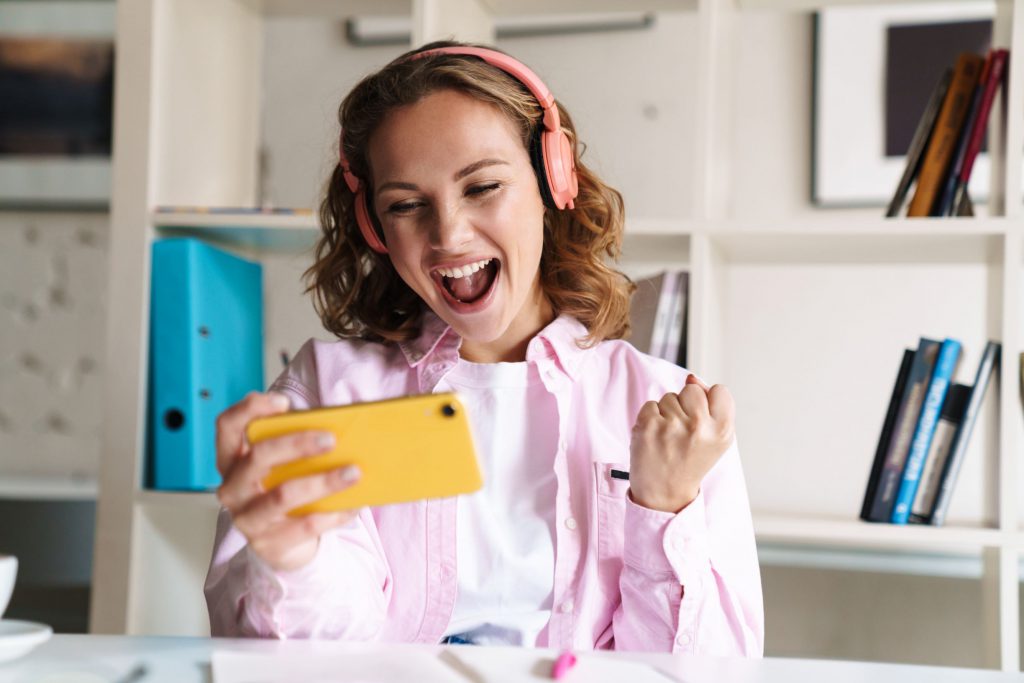 4. Have a Talent Show
Although most contemporary workplaces try to create energetic vibes, letting you express and experiment on your work abilities, you might still feel crippled to do what you love. After all work is not everyone's first love. So, for a change give the opportunity for employees to do whatever they love doing. Host a video chat, where everyone can showcase their talents. Employees can show-off their singing or music abilities by performing for everyone, surprise everyone with their magic tricks, show their paintings or art pieces and more. You might even come across some amazing, weird, and hilarious talents that you would not have imagined.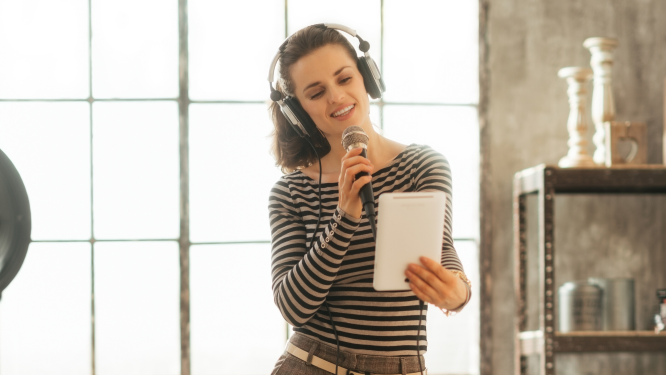 5. Surprise Deliveries
Use online platforms that offer a plethora of options to customize the perfect gift for birthdays and festivals. You can purchase flower bouquets, sweet boxes, order cakes and cookies online and have them secretly delivered to your friends from work. Employers can also surprise their employees and show that they care by sending personalised care packs with sweet treats or house essentials during the festive season.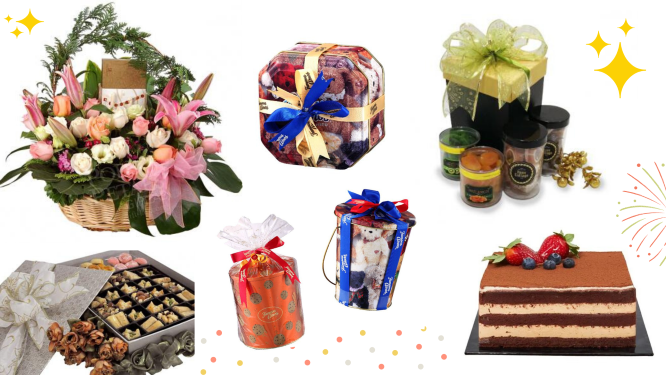 Check out the Raya Care Pack ideas from Supplycart to gift your employees this Hari Raya. If you have decided to help your employees during this time of crisis by sending hygiene essentials, you could not be more thoughtful. Take a look at our Covid-19 Care Pack ideas.

Now you may have a whole lot of gift options and variations for each season, occasion and festival to be purchased and delivered to your employees, relying on different vendors. So, managing multiple vendors or various product orders manually can be messy and time consuming.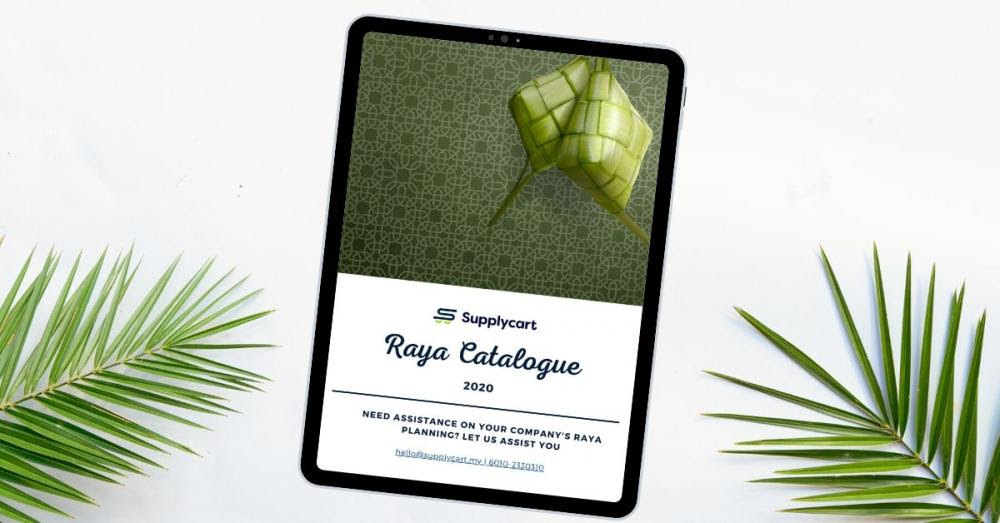 A solution for this, is to digitalise your source-to-pay process through ADAM, giving you greater transparency and tracking of your entire procurement process every single time. ADAM offers a huge database of products and services from your favourite brands with a collection of vetted vendors, allowing you to quickly identify products, compare prices, check vendor reliability and request quotations, all in one place.

Moreover, you might be under the notion that care packs or festival purchases happen only a few times annually and so may not have a significant effect on your company's expenditure. However, by digitalising procurement, an accurate data record of these purchases every year can provide vital insights to your spending, enabling you to make better decisions and savings in the future.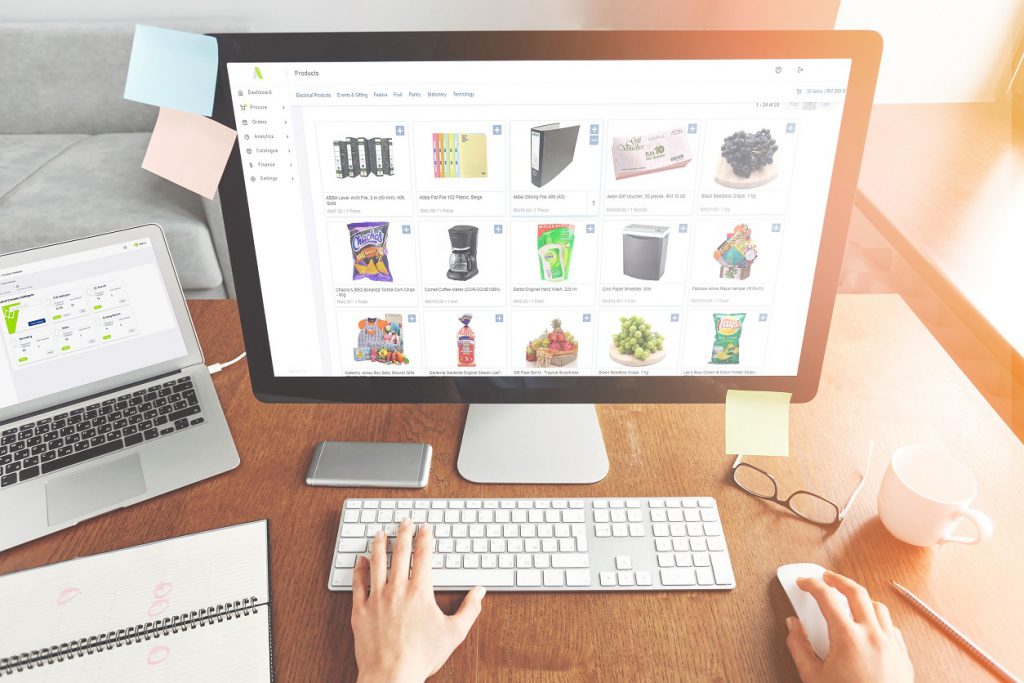 6. Send Online Gift Coupons
As a token of appreciation or to simply add joy to those who matter, send a gift coupon or card. There is an endless range of coupons to buy anything from new clothes to edibles online. Pick one or choose as many that best suits your friends at work and send it to him/her via email. This is also something that companies can give their employees during festive seasons. To celebrate this Hari Raya, you can purchase DahMakan e-vouchers and Grab food vouchers to buy your employees a meal.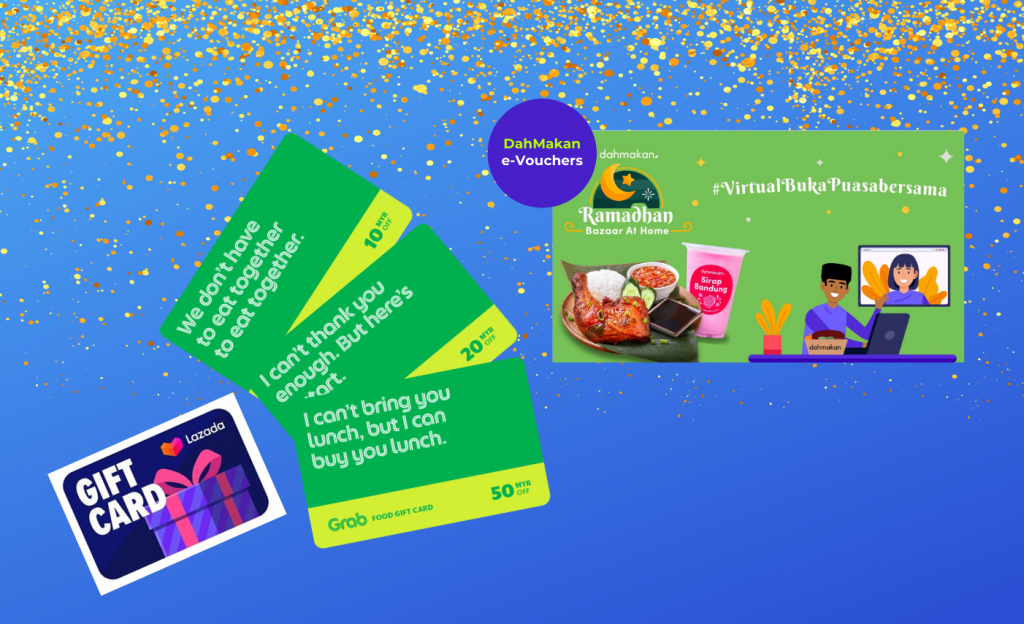 With all these ideas, there are absolutely no setbacks to celebration during quarantine times. All you need is an internet connection and a computer or mobile phone. So go ahead and turn on your party mode!

---
Celebrate life with seamless procurement experience brought to you by ADAM. Procure efficiently throughout the year with Supplycart.