As a student majoring in Business Management, I didn't think of being a Sales and Marketing intern until I joined Supplycart. I still remember the day when I saw a job advertisement on Google and it had caught my eyes. It said: you will be playing a big role in helping the marketing team in content creation and online event creation. Without thinking much about it, I applied for that position and I got the offer letter after two rounds of interviews and a writing assessment.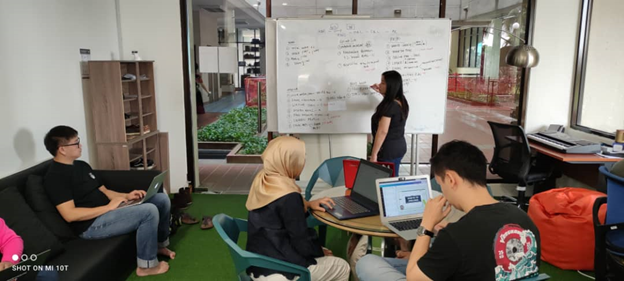 Kick start my journey at Supplycart
I feel grateful to be an intern here because I have been placed in two departments: sales and marketing that work closely together. In the Sales department, my role is to assist in upkeeping and screening the company's CRM data and leads. I was basically the gatekeeper of Supplycart, ensuring only the companies that have the potential to be our customers are engaged by the team. On the marketing side, I have the opportunity to work with two sifu-Rebecca and Nic Kee on content creating to showcase Supplycart as an industry expert and company researching. They have been so supportive throughout this three months journey, giving me several opportunities to explore different tasks, which has helped me to speak with confidence and share my ideas.
Apart from that, working in Supplycart is an adventurous learning environment for me. Like other software companies, Supplycart operates under the SCRUM model to help the whole team to manage tasks in an organised way and have the planning necessary to reach them. To begin with, the marketing team will hold an internal Sprint Planning meeting on a monthly basis, where we need to list down our monthly self-achieving goals to promote transparency in the workplace. On the external side, there will be weekly reporting meetings where all department will update their own goals to others. Going through the SCRUM framework allows me to improve my teamwork skills, in both face-to-face and virtual team interactions.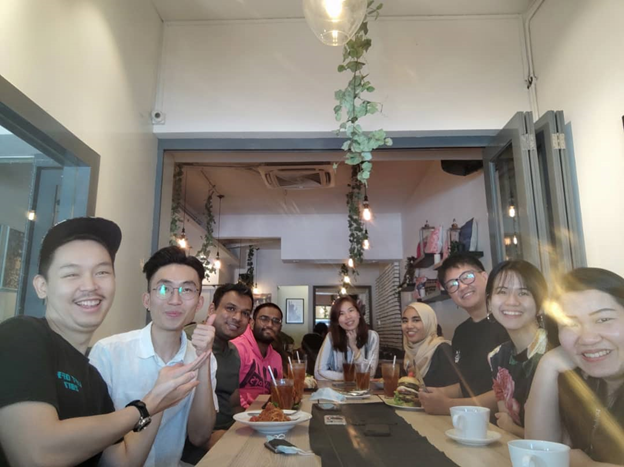 Memorable experiences
At first. I thought my internship journey will only be full of work. But it turned out that I was wrong. Very wrong! In Supplycart, the people work hard but don't forget to enjoy themselves during the process, and they play hard as well. There is a lot of fun and exciting activities waiting for me to join after working hours. Firstly, there are weekly activities known as Thursday Night. During the night, we will be playing games like Witz.io and Jackbox party game. The sessions were always full of laughter. But what I really feel grateful for is that I finally got the chance to know everyone from different departments since my internship went remote for the first two months.
Besides that, the Chinese New Year celebration has to be one of the most unforgettable experiences I had at Supplycart! Ever since the COVID-19 outbreak last year, festive seasons have never been the same for us. But this can't break us apart because we had our CNY celebration on Zoom! A wonderful virtual dinner party was held, where we had a movie session while having our dinner at home. Instead of receiving angpao just like old times, we got a special angpau – E-voucher that worth RM50 from the company.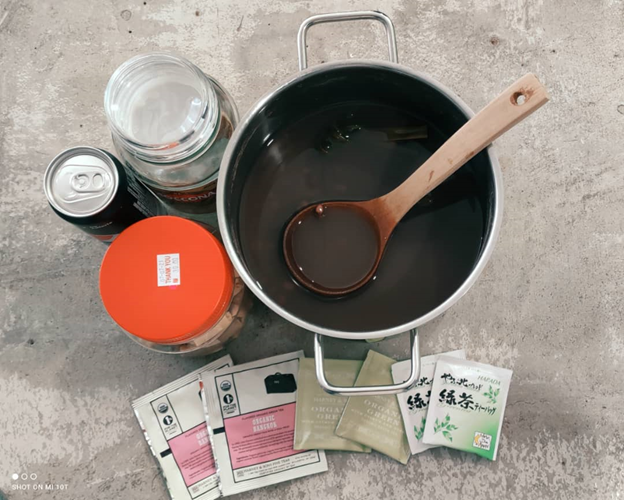 A cool office culture
I still remember the first day when I go to the office, I dressed in my best office working attire, trying to leave a good impression on my colleagues. However, it turns out to be a bit different where everyone in the office dressed casually: T-shirts and jeans. This was perhaps a reflection of the company culture. The company had a very casual and easy-going kind of culture with everyone sitting around each other in one big office space. Many of us interns sought to learn and grow, while the colleagues were very willing to impart their knowledge. This made my experience in working with the team so great that it never made me feel the hierarchical existence between each other. Everyone communicates in such a way that one is being treated equally and respectfully. I would say this is something that I look out for when deciding on a firm to build my career.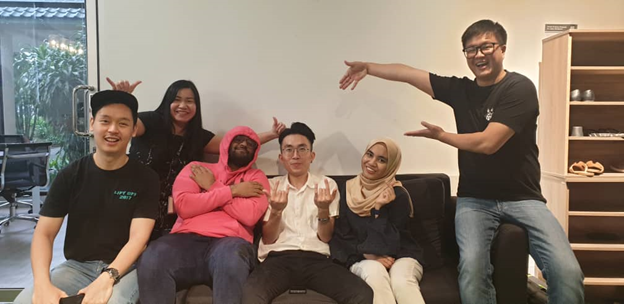 To Sum it Up
Twelve weeks were gone in the blink of an eye, and I had to say goodbye to my internship journey with Supplycart. It has been a wonderful journey for me since I was able to meet so many awesome people and made new friends. Stepping out of my comfort zone can best describe my working experience here. There were things that I would have never even dreamt of doing before this internship. For example, I was given the ownership of doing social media posts every week, from design to copywriting. A good social media presence leads to increased traffic, better SEO, improved brand loyalty, healthier customer satisfaction, and much more. Apart from that, I was responsible for the lead calling process. For me, it is really a big challenge since I am not a native English speaker. But I did it with the support and guidance from everyone! Lastly, having my internship in Supplycart is a decision that I will never regret. A big thank you to everyone for sharing your time, knowledge, and advice during my internship. I wish you all the best and let's stay in touch!