Having to undergo 2 rounds of interview and a writing assessment certainly had the anxiety of an introvert like me shooting up high. Although it was a long process, I was thankful that the marketing team made the whole interview fun and enjoyable, allowing me to express thoughts at my comfiest level. The moment when I was greeted with an offer letter by Rebecca, the marketing lead of Supplycart, I knew all of these nerve-cracking moments were worth the while!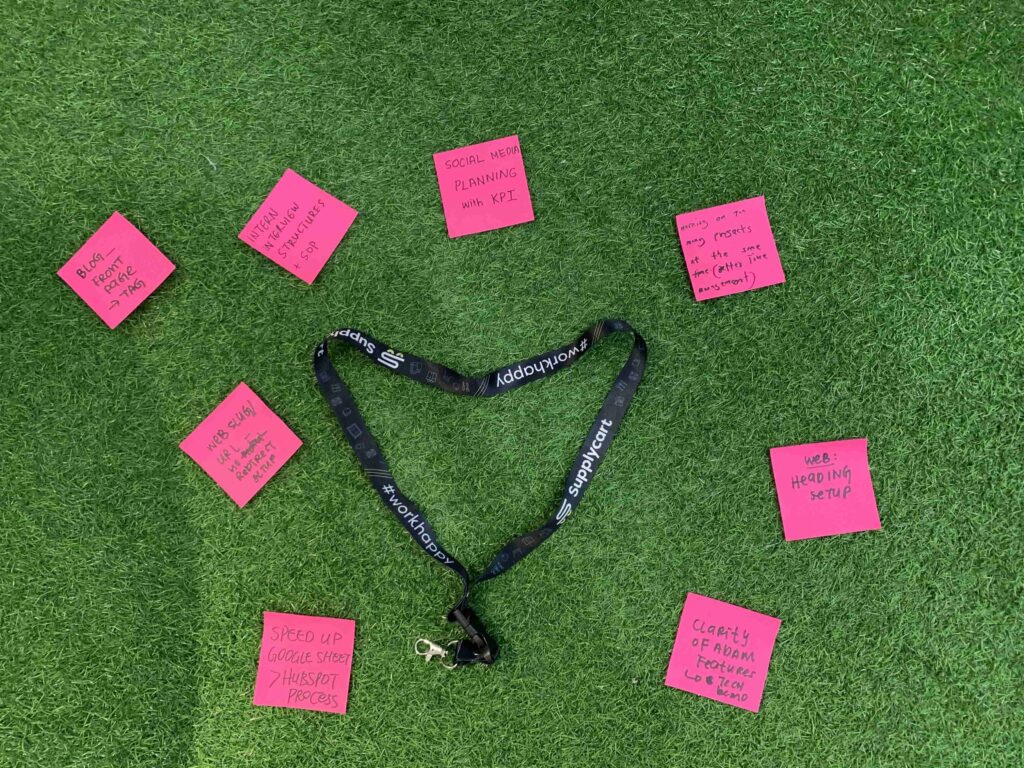 I have always had an immense interest in the marketing field. So being offered to take on the role as a Sales and Marketing intern in a tech start-up company just screamed "good opportunity!" at me. What I love about my position was the fact that I got to work closely with 2 different departments. From the sales side, I had the privilege to work with the Hunters and Shang Rong, the COO of Supplycart, in sorting out the screening process of marketing leads from various channels using Hubspot CRM software. On the marketing side, I got to work extensively on market research which gave me the opportunity to work closely with Jon, our CEO, as well as the team during the new website launch.
During my interview session with the marketing team, I told them that my ultimate goal in this internship was to improve my communication and to adopt new IT skills through different platforms. Needless to say, they have definitely maximised the exposure of my tasks towards the goals that I desire to achieve. I was able to build my confidence as I communicate with different leads through phone calls during the pre-screening process and explore the wide areas of marketing that I had limited knowledge of.
One of the most memorable moments that I had in Supplycart would have to be Christmas Night! It was on this day that I finally got the chance to see the faces from the other departments, as I went through the majority of my internship virtually. From the process of preparing gifts to gift snatchings, it was safe to say that no relationships were harmed!
The organizing team this year also planned for a CNY get-together with valuable speeches delivered by the co-founders, then we proceeded with a virtual dinner session together. The company was also sweet enough to provide everyone with a generous amount of GrabFood voucher for a "treat-yourself-to-good-food" kind of day.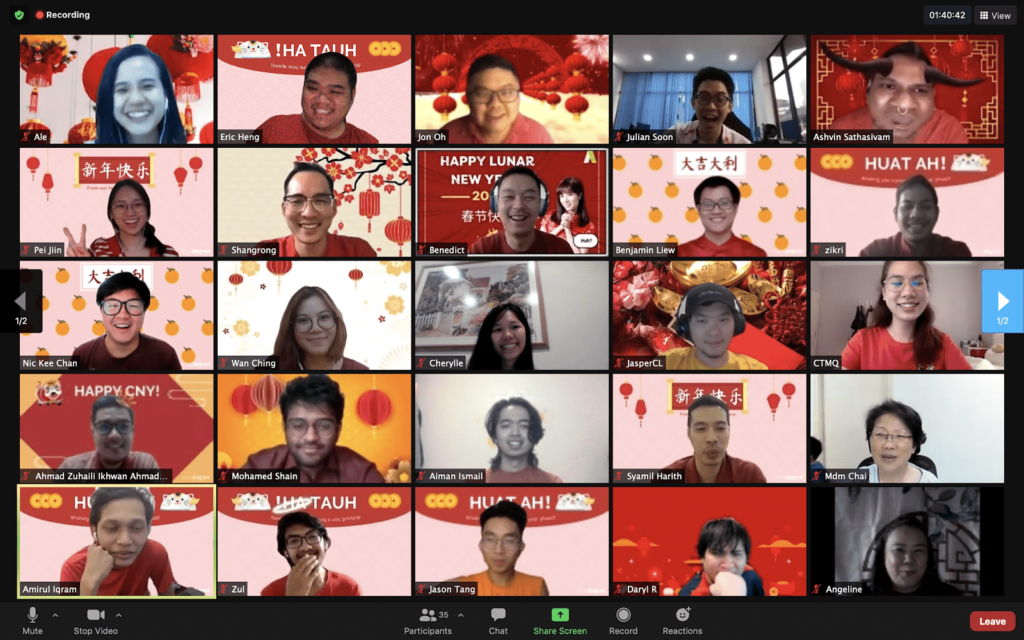 Although the gifts and vouchers were great, I'll be honest and say that they weren't the highlight, but rather the thoughtfulness that the organizing teams put into planning these meaningful virtual bonding sessions, which I will definitely miss.
There were those times, where I felt a little embarrassed that I could not even execute a "VLOOKUP" function on Excel, or had zero clues of what a "Landing Page" is. Thankfully, I had my super supportive and amazing supervisor, Benedict! He was there to teach me these cool excel tips, explaining what a Landing Page, an ERP system is to me patiently, and encouraged me to learn these tricks which would be beneficial in the long term.
While working on marketing projects, Rebecca (the Marketing Octopus), introduced me to several useful software and tools such as Slab, Hubspot and WordPress, which I never knew how to use. What I appreciate was how she devoted her time to teach me ways to play around and get creative with the platforms.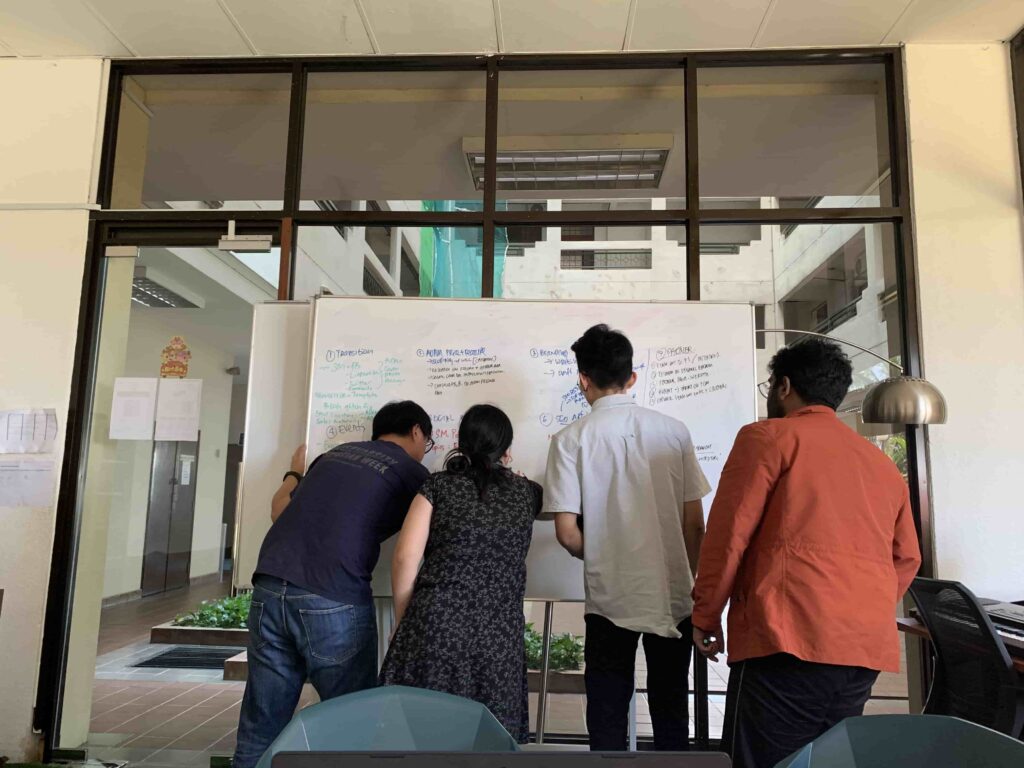 I still remember the 2nd day of my internship, we spent almost 2 hours going through the whole marketing lead lifecycle stages on the whiteboard. It was her dedication to teach and guide me that motivated me to do well.
Not forgetting the social media sifu, Nic Kee! Nic always corrects and finds ways to improve my content writing and design. I got to explore the social media side of marketing and was given the chance to take on a fun little "2020 Supplycart Reflection" project which allowed me to channel my creativity (and also mingle around with others) while working on this project.
At the end of 2020, the marketing team and Jon had a full-day of "2020 Review & 2021 Planning" event in a cafe. On the first line of the agenda, I was able to self-reflect and express what I have learnt so far in this internship journey. We went on to write down the key points to improve and what needs to be implemented towards future marketing activities for 2021 on colourful sticky-notes. It was a meaningful one to be able to participate and contribute ideas in the whole planning process, and also listening to Jon share about his successful investment stories during lunch break!
A Reflection of My Fruitful Journey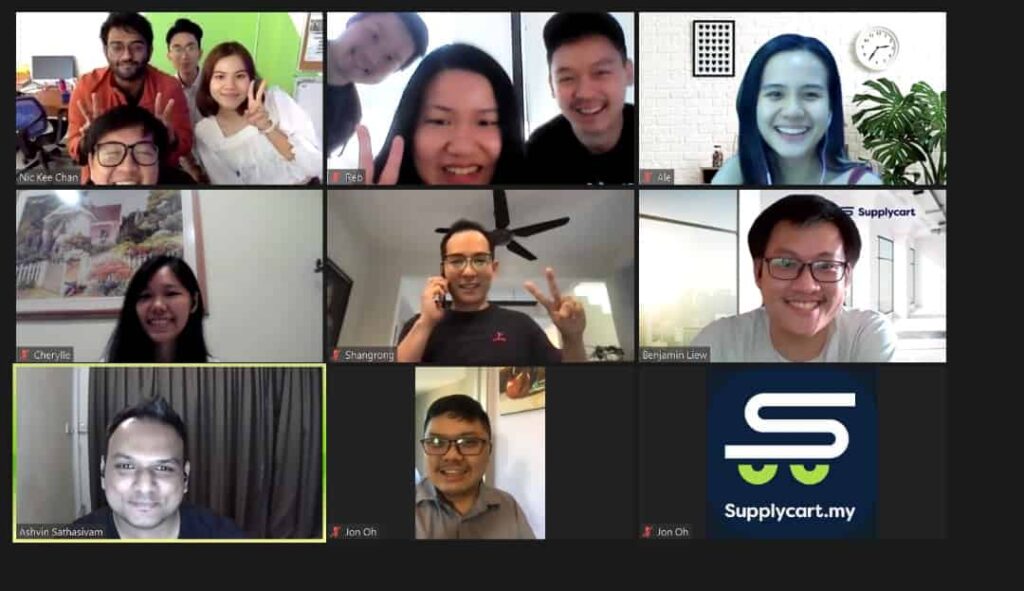 To be honest, 3 months aren't that long. If I were to describe it, this has got to be one of the most productive and enriching 3-months I have ever encountered. Coming from a Finance and Economics background, it was a challenge in the beginning as I am no marketing expert nor tech-savvy. It was through everyone's guidance that helped me to get there without feeling lost. One thing I learnt here was to voice out whenever it is needed to and to question around when I face uncertainties. That has helped me to indulge in the whole learning process!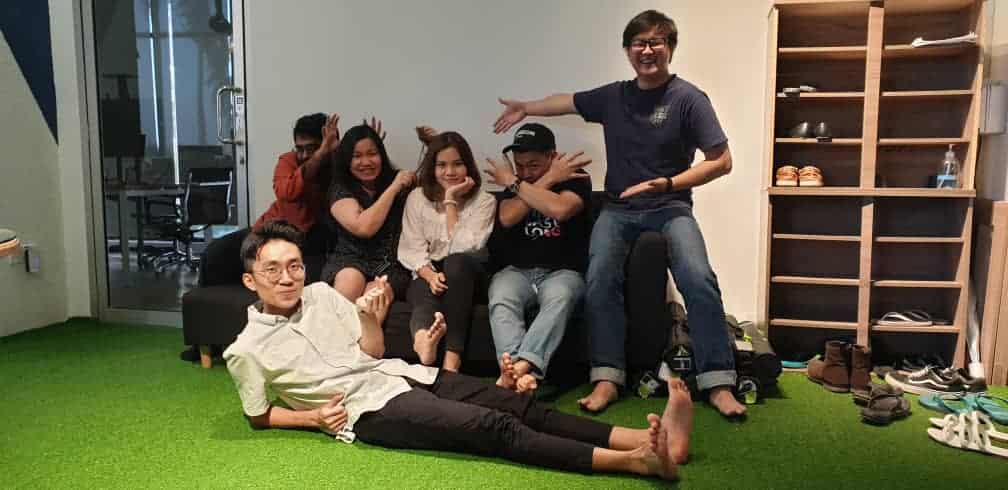 What I gained in Supplycart was not merely the knowledge about procurement and a couple of new skills here and there, but the working culture that played a big part in my personal development. The weekly Monday reporting meetings, recording your weekly happiness score, and Friday marketing catch-ups, all serve a purpose of keeping a transparent and healthy-minded team in play.
I also admire the heightened level of teamwork, the mutual respect everyone has for each other, and how goal-oriented the team strives to achieve every week. Everyone is a tough cookie, and it inspires me to give out my best at all times. Lastly, big love to the humblest family for providing me with this warm fuzzy environment to grow, and for having my back all the time!