Starting out at Supplycart
I can still recall my very first day at Supplycart. After a morning journey on the bus and train, I arrived at 8:30 in the morning at the office block at MOC, Tower P. As I peered through the clear glass windows into the office, my mind raced; being my first ever internship in a start-up, at the age of 17, I didn't even know what to expect. It was a far step out of my comfort zone, but I was excited to learn as much as possible and serve to the best of my abilities in my four months as their sales and marketing intern.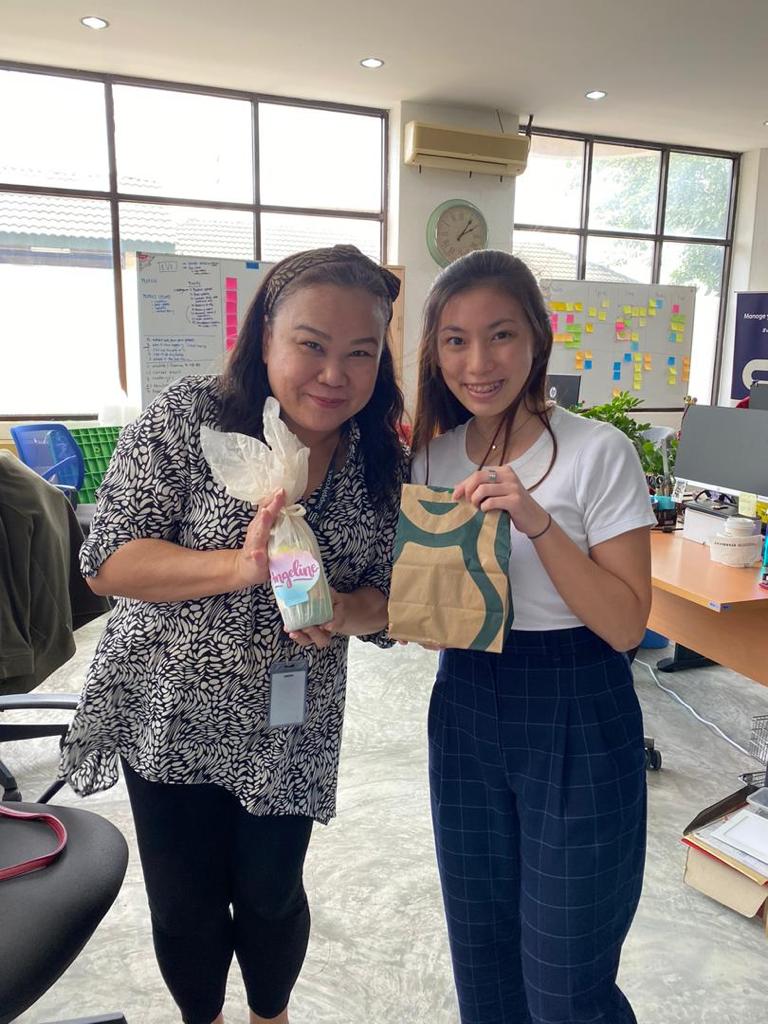 Warmly welcomed from the very beginning, my supervisors and all my other colleagues quickly guided me to adapt to my new role. The first week went by in a blur, most of which I spent familiarising myself with the company's software platform functions and the roles each person played within the team. Initially, my responsibilities involved acting as the direct marketing leads filter, researching incoming leads, and assigning them to the appropriate accounts manager or salesperson. I soon progressed to using LinkedIn and Rocketreach for larger contact sourcing projects and was briefly trained to make basic pre-screening calls to potential clients before passing them on to a consultant.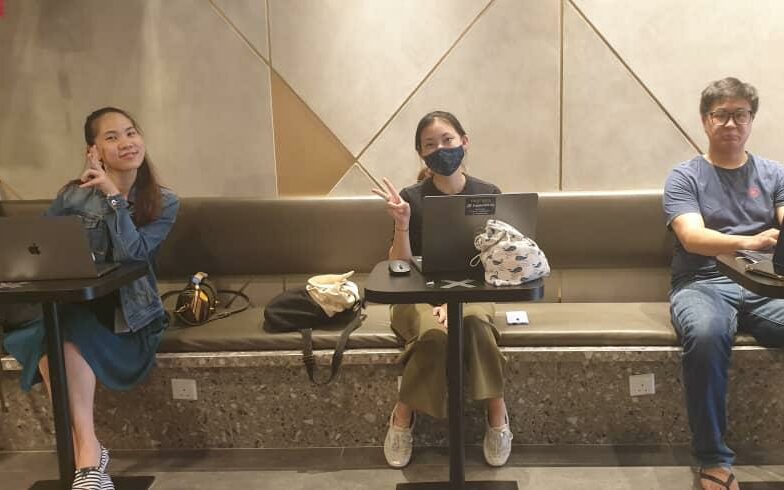 Although shaky at first, feedback from my co-workers and days of practice allowed me to grow more comfortable talking over the phone without supervision. Even with a script prepared, this experience has definitely built on my ability to think quickly on my feet and sound confident while holding conversations.
Besides that, our daily lunch breaks were always a highlight of my days in the office. I always looked forward to heading out with a group of my colleagues to nearby restaurants or the signature mixed-rice stations, where we would eat, talk, laugh, and release any buildup of morning stress. But of course, the Supplycart culture would be incomplete without our monthly office welfare activities, which in November, I had the privilege of being in the managing team.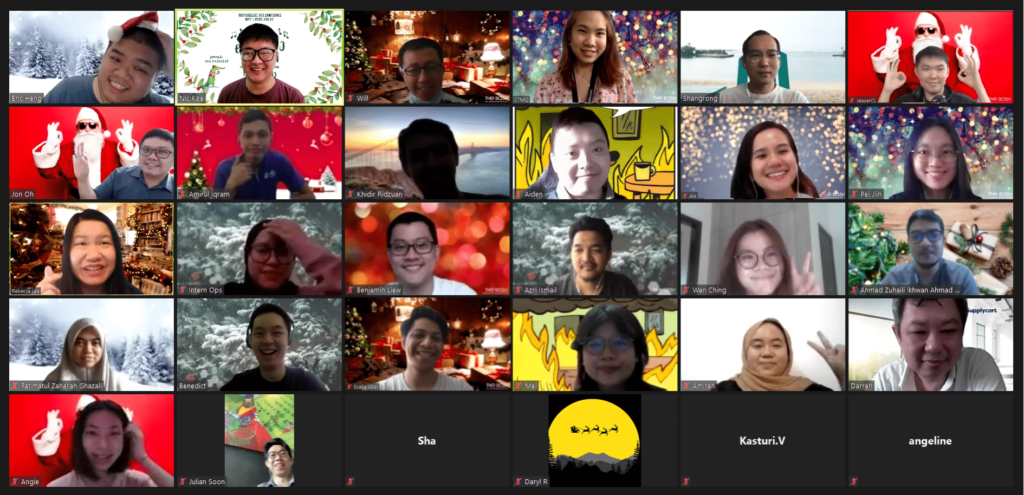 Unlike the previous months' physical egg wars challenge or fitness competition, we had to accommodate the work-from-home restrictions. We decided to do a home-MasterChef competition and two nights of games for all the staff to enjoy. Hosted on our very own Supplycart Discord server, we played round after round of Among Us and Scribbl.io, ending the night with laughter in our minds and joy in our hearts.
An adventurous learning environment
Through the weekly sales team catch-ups and scrums, I understood that efficient performance on my end could drastically improve the team's workflow productivity. Although I knew that my time at Supplycart was fairly short-lived, I wanted to support this team of hardworking individuals as much as I could. I was delighted to find that the sales hunters I worked closely with were incredibly receptive to new ideas, and I admired their commitment to strive for continuous improvement. Even in the face of the CMCO setbacks, we switched gears, focusing on contact sourcing, revisiting old leads, or simply revising the information management system. Working with such persistent individuals, it really did feel like there were no problems too big for the team to handle.
It has been an exciting journey, and I have found that keeping an open mind and being proactive in taking on new tasks have provided me with the opportunity to expand my horizons in many new areas. Things like learning how technological automation improves companies' procurement processes, how the different office teams maintained communication between each other, and how organised presentations of KPIs were crucial for tracking company progress. My time at Supplycart has undoubtedly enriched my views of how a vibrant team's spontaneity brings valuable insights. Here in this company, I've learned to build upon each other's strengths so that everyone can have an impact—even as an intern!