The year 2020 has been a tough year for everyone. Nothing short of pandemics, devastated economies and political dramas all over the world. However, in every cloud, there is a silver lining. There are lots of things we can be thankful for, your teammates and employees that always have your back in the toughest times or even clients who have shown you support and walked alongside you through the whole pandemic.
And Christmas season is a time where we can show your appreciation and gratitude to both employees and clients. Nothing is better than spreading the joy of giving and showing your appreciation through the giving of gifts.
To help you save time and relieve some shopping stress, we have compiled a list of awesome Christmas gifts available on our platform ADAM that will surely please your team members and cheer them up this festive season.
Here are 7 gift ideas that you can show your appreciation:
1. Chocolate Log Cakes from Junandus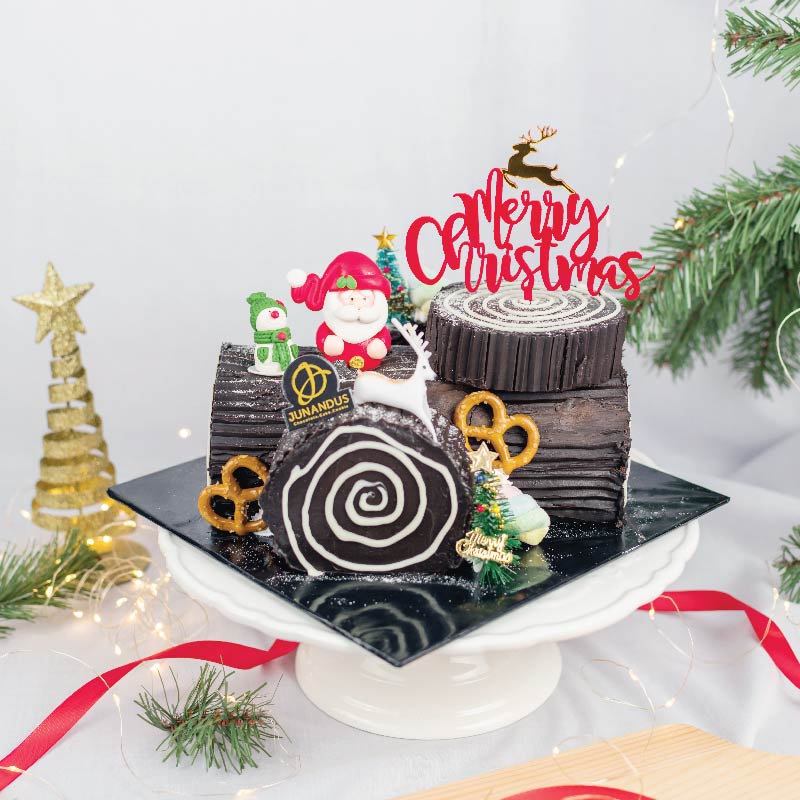 Christmas isn't the same without a Log Cake. Resembling a shape of a chopped-off branch, this Log Cake, thankfully, doesn't taste like an actual branch.
Just like a Swiss roll, the taste of this rich chocolate roll cake is exceptionally fudgy and decadent, with dark chocolate ganache on top. Surely this is a primary option as you can never go wrong with chocolates.
2. Merry Gift Box from Amazin'Graze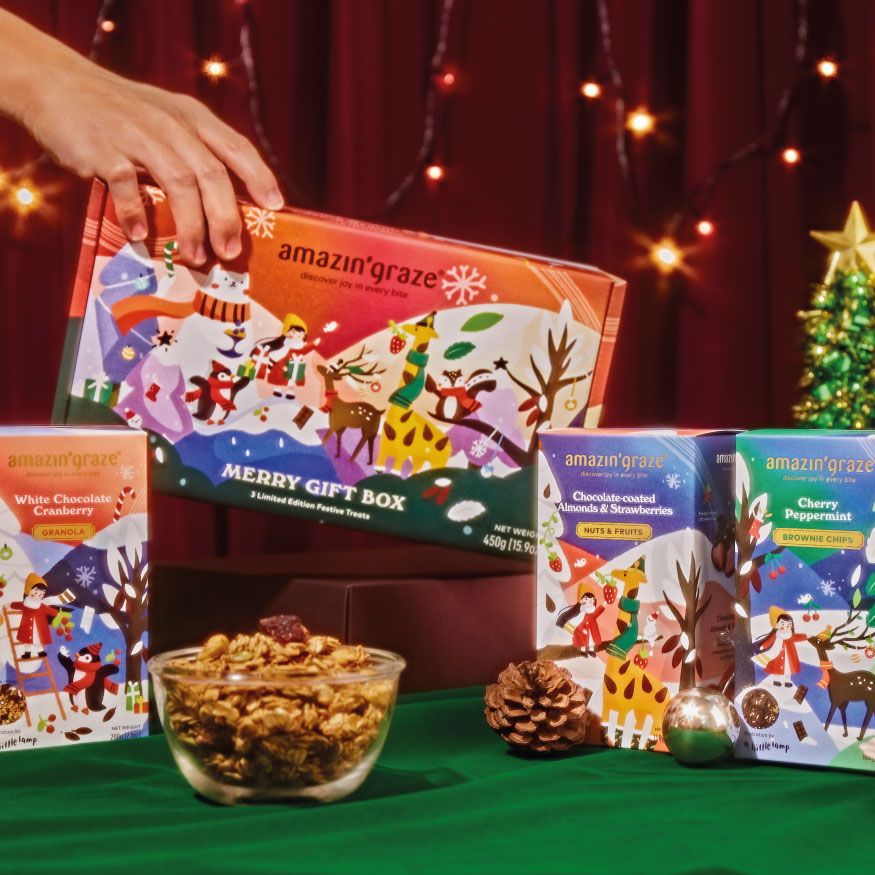 Chocolate cakes are not good enough? Can't find gifts that are so Amazin' it will drive them nuts?
Why not get them the best of both worlds, chocolates and nuts in the very unique Merry Gift Box which contains all 3 flavours of Amazin' Graze' limited-edition treats – magical goodness of cranberry seeds, chocolate, and other festive flavours in the new and limited Holiday Collection.
3. Christmas Food Hamper from Giftlab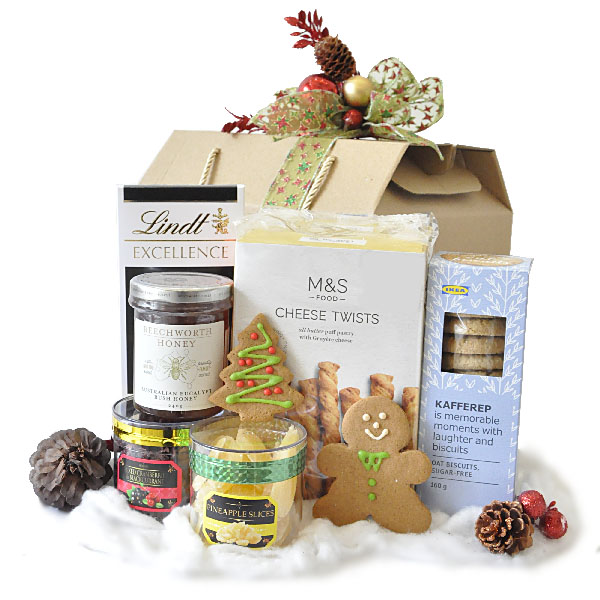 Still a little unsure of what your colleague would like? Well, give them a little bit of everything with a Christmas Food Hamper. That way, they can enjoy a large variety of cookies to choose from.
Giftlab has a large variety of hampers from just giving cookies to even some fine wines for your clients and team to enjoy after work. They also do provide halal hampers so that it could be shared widely with the team.
4. Christmas Catering Package by Teaffani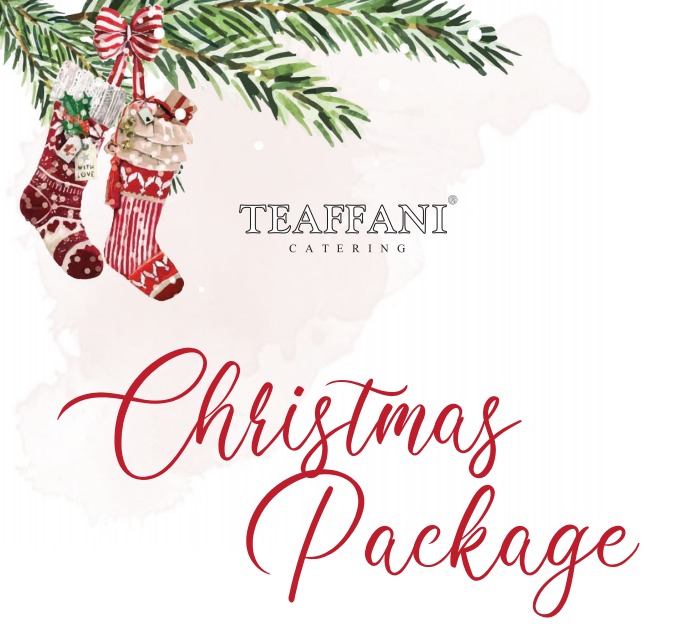 If you're an employer and you wish to treat your whole team to a meal, Teaffani can be of assistance to you. From starters to desserts, get everything you need from their simple yet elegant menu. Sit back and relax whilst the professional service crew pampers you to a merry lunch.
Manpower, delivery and equipment are all-inclusive. So now you may allow everyone to sit back, relax and feast like they never had before. As we all know, a happy tummy is a happy employee – not really, but you get the point.
5. Beehive Emerald Green Premium Chocolate Gift Set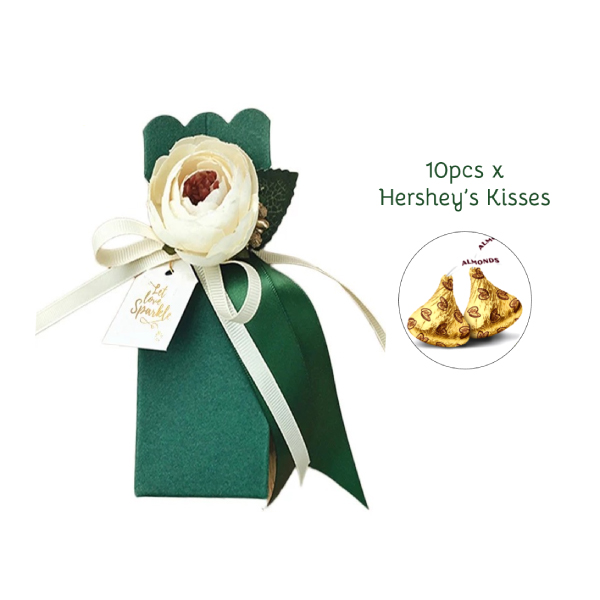 Chocolate cakes are not their thing and they are allergic to nuts but they still want chocolates? Man, you've got a tough crowd at your party.
Worry not, we've got you covered as well. Check out our Beehive Emerald Green Premium Chocolate Gift Set that comes with one beautifully wrapped gift box with 10pieces of Hershey's Kisses in them. You may also opt for a gift card to write your appreciation notes on them.
6. Uniqlo AIRism Mask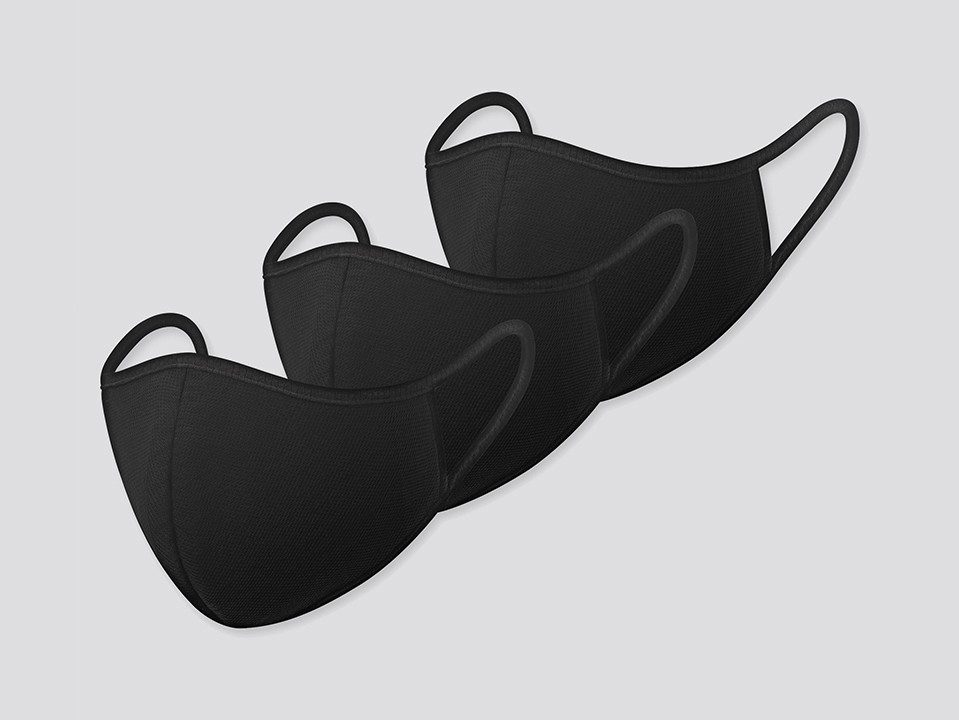 What could be a better gift than a gift of health? Now that wearing a face mask is becoming part of our daily life, you could always buy them stylish face masks that are comfortable to wear to help them stay safe and healthy.
With Uniqlo's performance of the filter portion of the mask has Bacterial Filtration Efficiency (BFE) of 99% (initial value), you can almost guarantee that your teammates or even clients will be satisfied with your thoughts on the gifts.
7. Gift Card (E-Vouchers)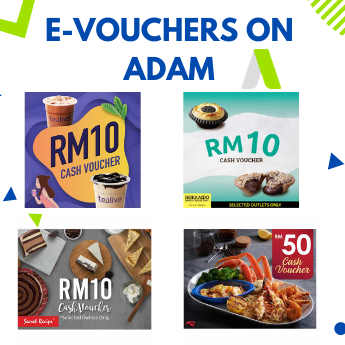 If you still can't decide by the end of this blog, gift cards have always been the top choice of every corporate gifting solution. It is the most flexible gift that an employer can give his or her employees.
Also, the best thing about giving gift cards to your employees as a Christmas gift is that your employees have the choice of how they would like to use it.
How do I get them from ADAM?
If you already have an existing account on ADAM, simply log in and head to "Procure" > "Products" and you will be able to search for the items listed in this blog.
No matter what you get and what you give this Christmas, always remember that it is not about the gifts, but the thoughts that matter. It is a time to show your deepest appreciation for their hard work to wrap up the year and also a good kickstart to the year 2021.
From all of us in Supplycart, wishing you a safe Merry Christmas, Happy Holidays and a Happy New Year!